Vitaly Churkin requires the UN Secretary General to report on the progress of the investigation into the disaster with the Malaysian Boeing-777
Permanent Representative of the Russian Federation to the UN Vitaly Churkin said that Russia intends to request a report on the preliminary findings of the investigation of the tragedy with Boeing 777, which followed the route Amsterdam-Kuala Lumpur. Reports about it
RIA News
.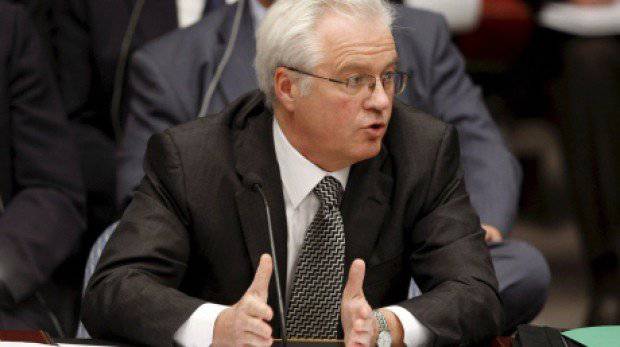 Vitaly Churkin recalled that a month has passed since the crash with the Malaysian airliner, and no conclusions of the commission have yet been presented. Russia's Permanent Representative to the United Nations stated that, in accordance with paragraph 13 of Resolution No.2166, the Secretary-General of the United Nations should speak on the progress of the investigation into the attack on the Malaysian Boeing.
Churkin hopes that a briefing in the UN on the investigation into the causes of the tragedy will be held in the coming days.
In connection with the statements of Vitaly Churkin, it seems that Russia today is the only country for which an objective investigation into the causes of the tragedy with Boeing 777 in the skies over the Donbas plays a crucial role. The silence of high-ranking UN officials, as well as representatives of international commissions of inquiry on this high-profile case, gives reason to think about the fact that the "global community" is doing everything to make the investigation endlessly long, and all so that the real culprits of the tragedy are not established.