In Ukraine, the process of removal from power of those who at one time showed particular activity on the Maidan continues. After the resignation of Paruby - the new resignation. This time, Ms. Chernovol, who was the ombudsman for combating corruption, is preparing a statement "on her own". Chernovol herself writes about her resignation:
Tomorrow I will write a statement. Who will laugh - the government and so live the last months before the elections (elections to the Verkhovna Rada - approx. "IN"). I agree: I had to leave before. But so wanted to finish the work started. So I wanted to do specific useful things for Ukraine. And now a clear awareness has come - my stay there was in vain.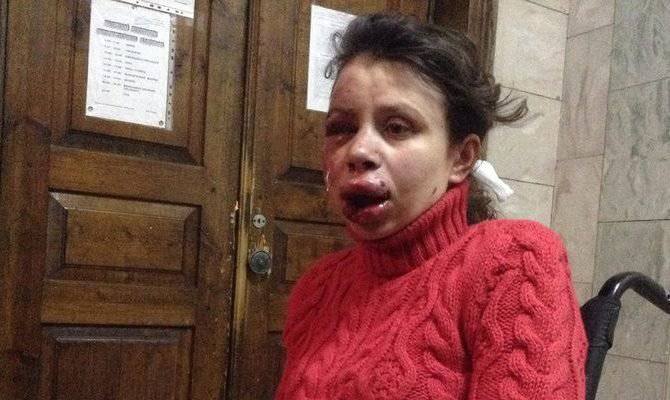 Photo of Chernovol with wounds on fronts of Maidan
With such statements, Chernovol, which is known in Ukraine thanks to a series of investigations into corruption cases, participation in the radical organization UNA-UNSO and Sashko Bilomu's 20 thousand dollars for his departure from the Independent Square, in fact, tells Ukraine that the Maidan, removing some corrupt officials from power, brought corruption to power by others. Awareness of this came to Chernovol just now? If so, better late than never.