US planes deliver new blows to the positions of the "Islamic State" in Iraq. The US Congress does not exclude ground operations.
The United States Armed Forces launched another series of airstrikes on IS positions in the area of ​​the largest dam in Iraq in the suburbs of Mosul in the northern part of the country, reports
RIA News
with a link to the website of the US Armed Forces.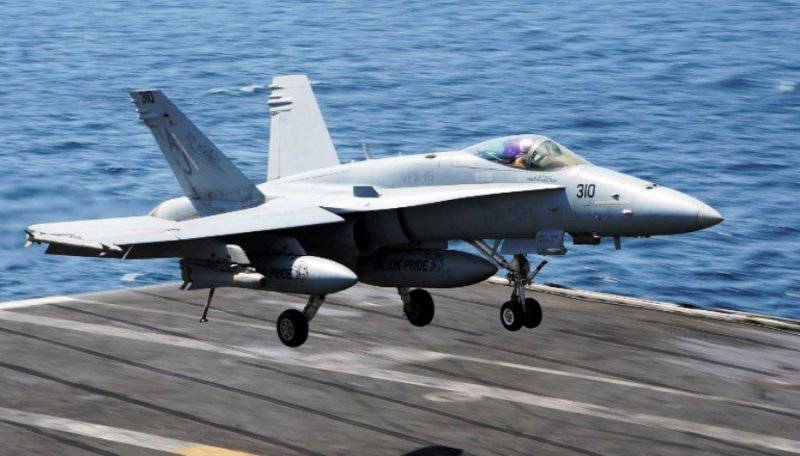 The information posted on the website states that "during the action undertaken by the American Air Force, three combat vehicles belonging to the militants were destroyed, an anti-aircraft gun installed on one of the vehicles, and one checkpoint." The fighter and attack aircraft involved in this operation "safely left the bombed area shortly after the raid."
According to AFP reports on Sunday, "the Kurdish Peshmerga paramilitaries supported by
aviation
The United States managed to recapture a dam near the city of Mosul from the Islamic State militants. The dam was in the hands of extremists for about 10 days.
"Losing control of the Mosul Dam would endanger the lives of large numbers of civilians, as well as American citizens and facilities, including the US Embassy in Baghdad ... These bombings will be time and territorially limited. They are carried out strictly under the coordination and at the request of the Iraqi government, "Reuters quoted the White House as saying.
The Mosul Dam (formerly named after Saddam Hussein) was erected in 1983 and put into operation in 1986. It is located 50 km upstream of the city with the same name of 2 million. According to experts, the destruction of the dam will lead to the flooding of large areas and, practically, instant death of about 500 thousand people.
Meanwhile, an influential politician, Congressman Eliot Engel, said yesterday that the United States may have to conduct a ground operation against the Islamists in Iraq.
"Ultimately, we may carry out a military operation there."
Engel told The Hil. According to the politician, it is not that he really wants to, but "there is no simple choice."
Engel also supported the initiative of the national coalition of Syria, which appealed to the world community with a request "to launch air strikes on the positions of IS militants in Syria."
"I believe that we should consider this possibility, because this is one war."
- said the congressman.