South Korea and the United States launched annual joint "Ulchi Freedom Guardian" maneuvers aimed at testing the readiness of the armed forces for a possible North Korean invasion, reports
RIA News
with reference to the agency "Renhap".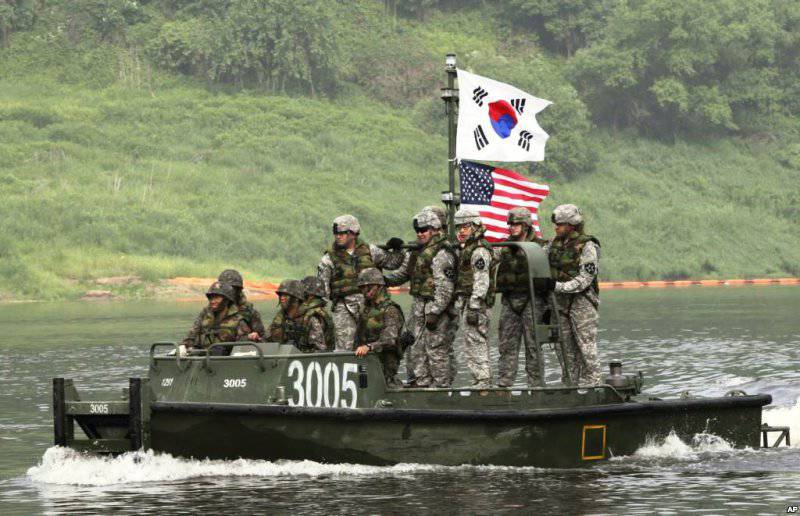 The beginning of the exercises North Korea perceived negatively, calling them a rehearsal of nuclear war. Pyongyang's public statement reads:
"We once again declare that we will mercilessly open the strongest ... preemptive strike at any time at our discretion."
It also notes that the North Korean army is ready to "convert the bulwark of aggression into a sea of ​​fire and ashes."
Tensions on the peninsula increased many times after a series of rocket tests conducted in the DPRK. Pyongyang, in spite of the UN resolution prohibiting him from conducting any launches of ballistic missiles, declares that he will continue to test, realizing his legitimate right to self-defense.
North Korea in early August, condemned plans for the US-South Korean exercises. The National Peace Committee of the DPRK then announced that the maneuvers "nullify the efforts of the DPRK to improve relations with South Korea and achieve peace and are a serious military provocation against the DPRK." Representatives of North Korea also threatened that in the case of the exercises "South Korea's military bases, the White House, the Pentagon, the residence of the President of South Korea will become objects for the strategic and tactical missiles of the DPRK."
According to Renhap, around 50 of thousands of South Korean and about 30 of thousands of US troops are involved in the exercises.