A group of Polish mercenaries has been destroyed in the Kharkiv region
Kharkiv partisans conducted another combat operation, destroying a jeep with Polish mercenaries, as well as a self-propelled howitzer "Dana", which were sent to Raisin, reports
"Reedus"
with reference to sources of resistance reports of New Russia.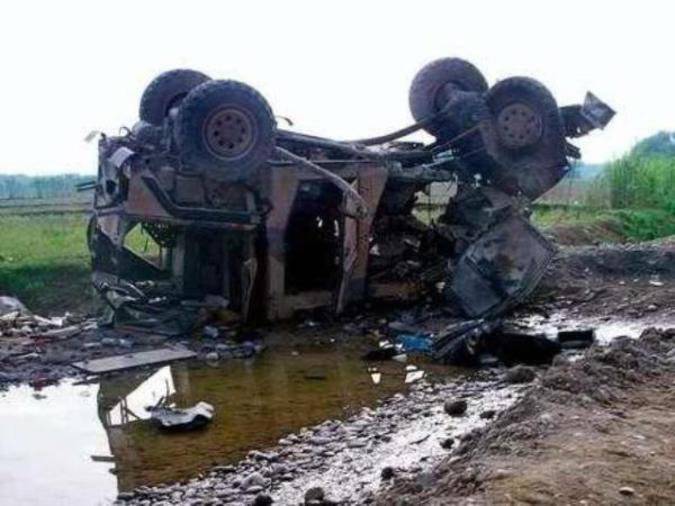 According to representatives of the resistance forces, the second SUV, which accompanied the self-propelled gun, was able to escape from prosecution, despite numerous hits.
As the surviving driver of the first jeep said, six employees of the Polish private military company ASBS Othago, created a few years ago by the head of the Ministry of Internal Affairs of Poland Bartolomei Senkevich, died.
"Vesti"
also reported that a group of persons suspected of shelling of a Kharkov armored plant from a flamethrower was detained on the territory of the Kharkiv region. According to an unnamed source, they planned a terrorist attack on the eve of Ukraine's Independence Day. The suspects were detained by the officers of the USU and the GU MVDU.
"They were caught near the recreation center where policemen from Dnepropetrovsk lived," the source said, noting that the detainees seized 3 anti-tank grenade launchers, Kalashnikov assault rifle, the Makarov's pistol, 2 grenade and ammunition, USB-drive with records of previously committed attacks.