The militiamen cleared the punitive Miusinsk. Destroyed installation "Grad" and armored vehicles
On Saturday, August 16, a unit of militias under the command of Motorola destroyed the Grad installation near Miusinsk, two
tank
and enemy trucks. The remains of the punitive column were broken when trying to break through the city to the Donetsk-Lugansk highway, the channel reports
LifeNews
.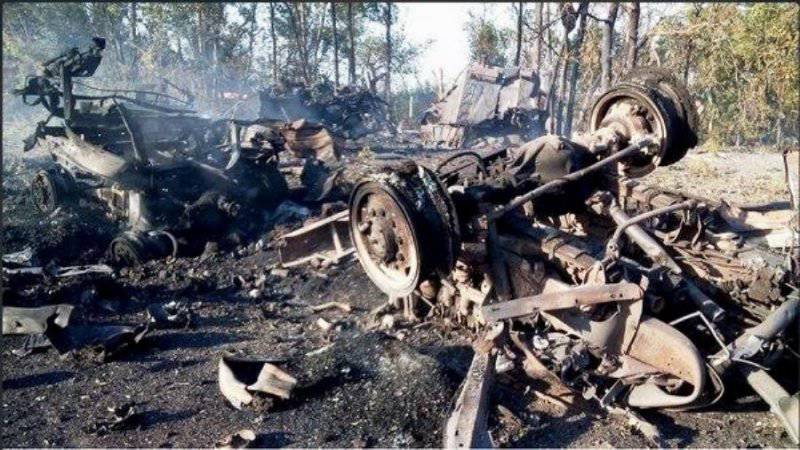 First, positions of security officials at one of the nearby heights were attacked. During the attack, automatic grenade launchers (AGS) were used, which had previously shown their effectiveness.
The militiaman with the call sign "Pooh" said:
"We attacked the punitive positions at one of the heights. As a result, the battle managed to destroy the enemy's equipment, as well as part of the personnel. After that, they tried to break through the city. "
However, the punishers could not go far - the militia broke the column, destroying Grad installations, two tanks and other equipment.
According to civilians, the Ukrainian military tried to "dissolve" in the courtyards of private houses, and when they did not open, they threw grenades through the fence.
According to the documents found by the dead security officials, among them, besides the Ukrainians, were mercenaries from the Czech Republic and Poland.
The city of Miusinsk is fully under the control of the militia forces. In addition, the enemy repulsed Marinovka and Stepanovka. Dozens of Ukrainian military were taken prisoner by the militia.