Russian military expert Igor Korotchenko said that the Minister of Internal Affairs of Ukraine, Arsen Avakov, had ordered the creation of a special group to liquidate the leader of the Right Sector, Dmitry Yarosh. This decision was made at a closed meeting with the President of Ukraine Petro Poroshenko, which discussed the ultimatum put forward by Yarosh on August 17.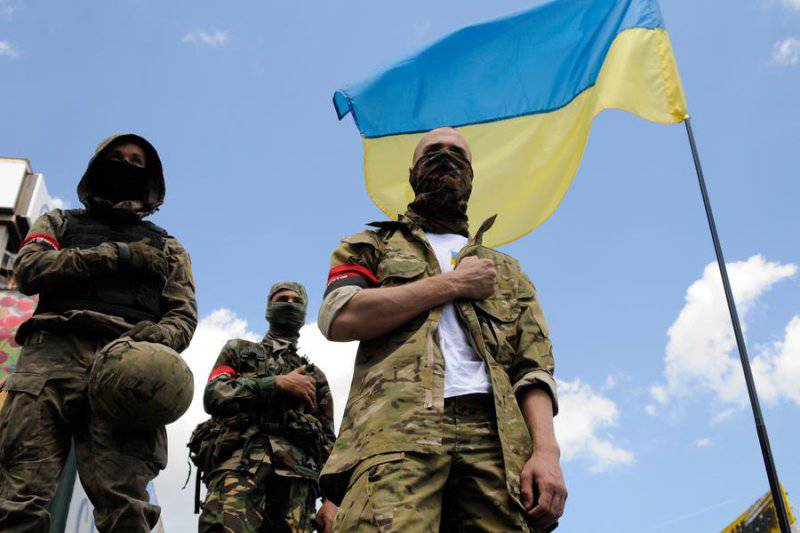 "Avakov really ordered the creation of a special group, the purpose and task of which is the physical elimination of Yarosh, recognized as one of the threats to the national security of the Kiev regime ... As for the source of information, these are special services, I will not detail," Korotchenko said.
Lifenews
.
17 on August on the website of the "Right Sector" appealed to Petro Poroshenko, in which the radicals threatened him that they were organizing an armed campaign against Kiev, if the detainees of the organization were not released during 48 hours. In addition, neo-Nazis expressed the need for "purges" in the Ministry of Internal Affairs.
"In the event of non-compliance with our requirements, during 48 hours we will be forced to remove all our units along the front line, declare a general mobilization of reserve battalions and begin a march on Kiev in order to carry out" quick reforms "in the Ministry of Internal Affairs. Derivatives of the column "Right Sector" will go in full gear, "- said in a statement.
In turn, Arsen Avakov called the statements of the "Right Sector" the next "information flow", which is dedicated to the upcoming elections to the Verkhovna Rada.
"Yarosh, your problem is that with your brutal patriot's curvatures you are deceiving many people who followed you into essentially illegal armed formations - without rules and fundamentals, without laws and order. In fact, turning people who believed you into meaningless cannon fodder of disorganization ... And no war will justify it ... ", - Avakov wrote to Facebook.
Later, a new video message by Dmitry Yarosh appeared in the network, in which he called the previous statements "quite emotional", noting that "The Right Sector" is ready for decisive actions to protect its members from the "police lawlessness". In addition, Yarosh reported partial compliance with their requirements.
"We were informed that all our sister-brothers were released, and the question of Yevdokimov is now being considered at the Cabinet of Ministers, and we very much hope that the decision on his resignation will be made after all. We understand that it is now even a small, but a victory, therefore, taking into account the situation at the front, we remain in our positions, "he said.
"RT in Russian"
.