The first launch of the Brahmos rocket created by the Russian-Indian company will take place in 2015
Winged test launch
aviation
Bramos rocket, created at the Russian-Indian enterprise, will be produced in early 2015 from the standard carrier of the Su-30MKI fighter. About it
RIA News
said the director of the company "Bramos Aerospace" Sudhir Mishra.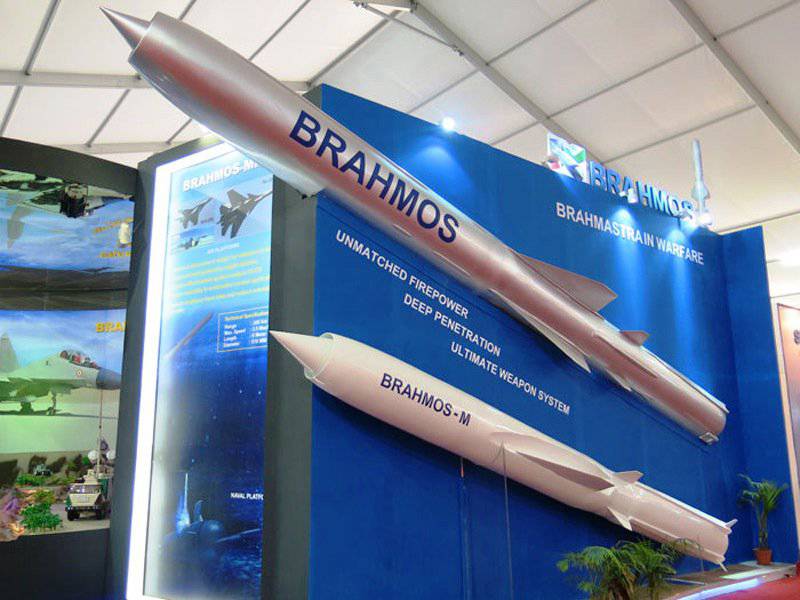 The rocket itself is already ready for use, but the work on fine-tuning the fighter under it has not yet been completed.
"This year we are completing assembly work on the Su-30MKI, and at the beginning of 2015, the whole complex will be ready for launch of the rocket"
- said Mishra.
He noted that "the adoption of the Su-30MKI complex plus the Brahmos missile into service with the Indian Air Force will take place in the 2016 year according to the contract."
In addition, the joint venture began to develop another cruise missile "Bramos mini". Its first launch is scheduled for 2017.
NPO "Mashinostroenie" and the Research Center of the Ministry of Defense of India DRDA began work, and during the 3 years the tests will begin with the first launch of this rocket "
Said Misra.
Bramos Aerospace products are presented at the Oboronespo-2014 exhibition, currently taking place in Zhukovsky. Russian Deputy Prime Minister Dmitry Rogozin, who visited the company's stand, said that Bramos was "a vivid example of fruitful Russian-Indian cooperation." He also said that "Russia is proud that it has partners who possess high-precision shock
weapons
».
The joint company Brahmos Aerospace was established in 1998. The Russian side, represented by the NPO Mashinostroeniya, owns 49,5% of the company's shares, the remaining 50,5% is owned by the Indian DRDO Research Center.