Square-breeding generation. Grown that grew
On the "Military Review" there was already an article in which the topic of attitude towards modern youth (1990 + year of birth) and children was touched (http://topwar.ru/56069-dlya-teh-kto-hodit-v-muzei.html ). With the permission of the respected administrators, I will try to add a little more, but in a different style - not condemnation or banter, but just a few stories. Honestly, the article is not mine, but found in the vast world wide web. Style and spelling are changed by me in order to remove profanity.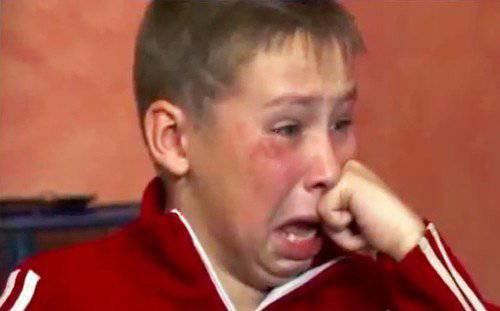 Yesterday in the food court I saw a picture. A girl (years old 20-22, pretty) in China took a sushi roll in front of me, well, and they were given such a container with sauce, many, I think, saw it and used it. He has one feature - a little illogical is made: the "loop" on which the lid opens is long and narrow, and the "petal" for which to open is wide and short. (This was done because of the convenience of making the mold for an extruder, as I understand it.) I myself tried the first time to open it on the wrong side.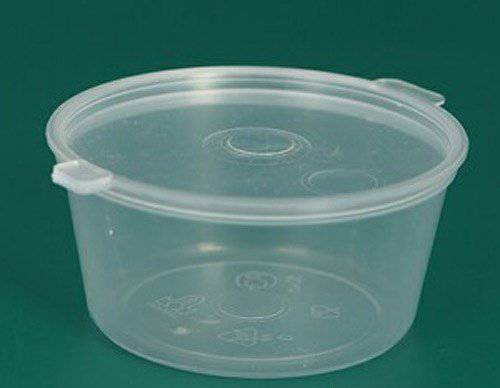 So here. Exactly a minute later, the girl comes up to the cashier, throws this jar on the table, and with a pretense says:
- Replace me the sauce, it does not open in any way!
She changed. After that, the cashier tries to open (from the right side) - everything is ok. I just brought my noodles, and I went to the free table, which was next to this girl. She sits, and picks this jar, and again from the wrong side. She gets up and goes to the cashier for another replacement.
Well, Christmas trees, sticks! Well, we were not so stupid. Well, it does not open on one side - try on the other. Even monkeys are capable of this type of research. We in 16 have already opened a tin can with a canned meat without a can opener ...
I lived with a divorced woman with a child for several years, her son was 6-9 for years at that time. They lived normally, I called him his son, he was my dad. He is a fan of LEGO. His biotube periodically on holidays gave him them, and he had this kind of 100500 sets and sets. Once again, he says to me: Dad, buy me a LEGO (there's a new model there, a transformer of some kind). No, you do not think that I feel sorry, or no money, that's not the point. I tell him:
- Son, you have 100500 constructors already, why are they collected from you once according to the instructions, and in assembled form they stand gathering dust on the shelf in the form of ready-made models? Let's play in the designer, analyze all this crap, and collect something cool and awesome!
In the eyes - a complete misunderstanding. "How is it - PLAY IN the constructor?"
Showed. Shocked. They collected some kind of megaUshpancer. I liked it, but only once, when with me. One does not work. Not enough creativity, engineering thinking, something else, and ... instructions.
Then he ran over me, that we've disassembled everything, but now we don't collect models again - in the first place, everything is mixed, and secondly - there are no instructions.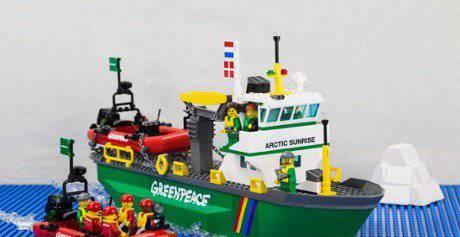 I remember, we had the main designers of PeBe (GDR "analogue" LEGO), metal, with screws, and, well, perhaps, aircraft-helicopter such, with large details. Who is in the subject, he will understand. The instructions were there and there, but at the level of "how to connect the part" for the 1 level collector, who took it for the first time. Well, maybe a couple of designs of some kind, but the instructions were lost at once, or even deliberately discarded. In the instructions Ferris wheel? What for! There will be a crane or an excavator, you only need a friend from the set of wheels to ask ...
We of these designers (especially when not one set was, but many) such epic "wunderwalkers" did that you can be stunned. Without instructions ...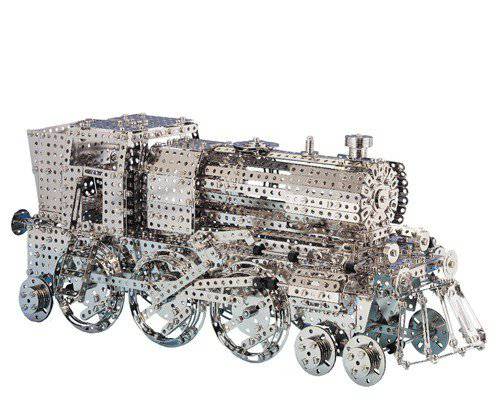 1994 year. Graduation class. Exam on geometry. As I remember, there were 26 tickets. I taught them on my own technology - one from the beginning, the second from the end, etc. As a result, it so happened that only the 13-th ticket I did not even open, I knew all the others by heart.
Before the exam, at 8 in the morning, having drunk a classmate with a couch and purity of mind, a bottle of beer, went to the exam. Do I have to say that I got exactly the 13 ticket? In another way, with my level of luck, it simply could not be.
There was a theorem about the fact that at an equilateral quadrilateral, it is a rhombus, how not to twist, the diagonals intersect at 90 degrees. We must prove. I don't remember anything. As a result, he proved through two other theorems, proving them together. The teacher said that I did everything in one place, and it is done much easier, but because the goal is achieved - the theorem is proved, you - 4 points.
This is the question of the same exam. A modern schoolchild will not show his knowledge in this way: first, the mechanics of the Unified State Exam itself does not allow one to get away from square-nesting thinking, and secondly, they have been taught to use only them.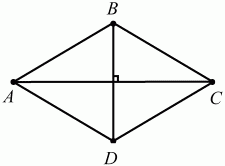 So here. Why am I all this? I look at modern youth and quietly guess what will happen next. I communicate with modern "specialists", medalists, krasnodomiplnikmami: if everything is by the rules, in the norm - then everything is fine, but as a departure from the standard situation - everything is a dead end, a catastrophe.
And there are many reasons for this.
Take, for example, the same computer toys. I myself - a gamer, with 1991, from the company I do not stick out. Recall the "old school". Without guides, without embedded maps, they sat and understood, cooked a kettle, brains were boiling. Only text quests on the Spectrum of which cost (in English, by the way). And now what? The map, a marker on the quest, came, all the mobs tumbled, loot, went on. We used to be driven from computers - because the "eyes will flow out", but now we need to drive because the brain turns into a monolith, it does not work. There is a graph, there is no sense, reflection is zero ...
A box ... What do they show? I am silent, of course, about the House-2 and other TNTvschinu. There are educational programs, yes, there are few of them, but there are. But even they (and ours, and Discovery, and everything else) also slipped into dull shit - as a rule, a dry flow of facts, without explaining practically why and why.
School, EGE ... - the standard of development of square-nesting thinking. I will not even write that the modern school does not teach to think, but learns to memorize. And 100500 gigabytes in the head of unnecessary information with the inability to process it in life is not needed.
Computers and other equipment ... Previously, in order to play stupidly on a computer, it was necessary to understand this business a little. Now smartphones are out, the experiment has been seen on TV - even monkeys are already trying to do something with them, not to mention children. The nephew of the year in 3 was already able to launch toys there.
Cars ... BUTTON DOWN THE MOUNTAIN! No, have you seen this ad with Klava Schiffer? BUTTON TO SHOOT FROM THE MOUNTAINS !!! Climb the mountain on the mechanics, especially for a beginner, maybe the problem. But, as far as I understand, to go down, except for the brake pedal, nothing is needed ... And then there is a whole button ... Parktronic, automatic parking. Yes, it's all comfortable, but it relaxes ...
Well, and so on through the list.
And it seems that noble intentions are to make life easier for us. But what do we have as a result? The brain is, after all, also a kind of "muscle": if it is not trained, it will atrophy and no longer work. As a result, we get a snowball: people get stupid, they have to make things simpler to operate, it relaxes the brain, and then see the beginning.
Why am I doing all this? Teach your children to THINK, TO THINK, and not to use, otherwise this planet will turn into something completely dumb.
Although, probably, we have nothing to do. I have a daughter 13 years. And it seems that her grandmother (basically, my mom, that is) brings up mostly, and she does, and it seems according to the canons of the old school, but she's still dumb ... What to do, I don't know ...
I finished. Kick, discuss.