Iskander complexes will not be sold abroad until 2016 year
The export version of the Iskander RK before 2016 will not be shipped abroad, the correspondent told
ITAR-TASS
Georgy Kuzyk, representative of the Engineering Design Bureau (KBM).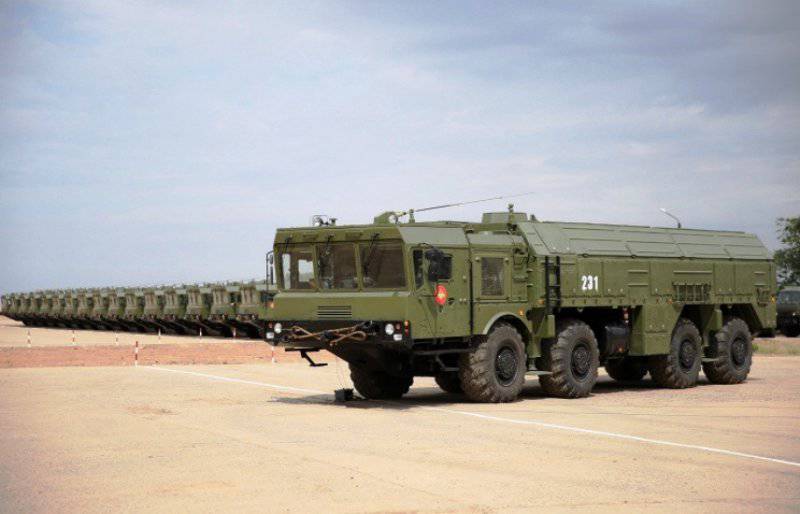 "We officially informed all potential customers, through Rosoboronexport, that these complexes will not be supplied for export up to 2015 of the year"
- said Kuzyk.
He clarified that the whole thing is the impossibility of increasing the production of missiles.
"The bottleneck is the production of missiles. Those capacities of the Votkinsk plant, which produces rockets, are now working at maximum capacity. The fact is that at this plant there is a huge nomenclature and the production of the Iskander complex is carried out by several workshops, the rest are occupied (by other production). Increasing productivity is simply not possible. "
stated the reasons for the interlocutor.
According to Kuzyk, for the same reason, KBM "cannot increase production for the Defense Ministry from two to three brigade kits for 12 launchers per year."
Earlier, KBM Director General Valery Kashin declared the company's readiness to export Iskander, but recommended that requests be sent on this topic no earlier than 2015, explaining this to the Defense Ministry's demand to increase the volume of missile production. However, he noted that KBM, together with Rosoboronexport, resumed efforts to promote the complexes for export.
Commenting on the interest that Kazakhstan showed to the export version of Iskander, Kuzyk noted that "negotiations are at the initial stage".