Head of LC Valery Bolotov temporarily leaves his post
The head of LC Valery Bolotov said that he had to temporarily leave his current post due to the consequences of injuries received some time ago. He explained his decision in an interview with the TV channel
"Russia 24"
. Here is what Valery Bolotov says when declaring his resignation:
I decided to temporarily leave the post of head of the Luhansk People's Republic. The consequences of the injury do not allow me to work with full force in this post for the benefit of the people of Lugansk in difficult wartime.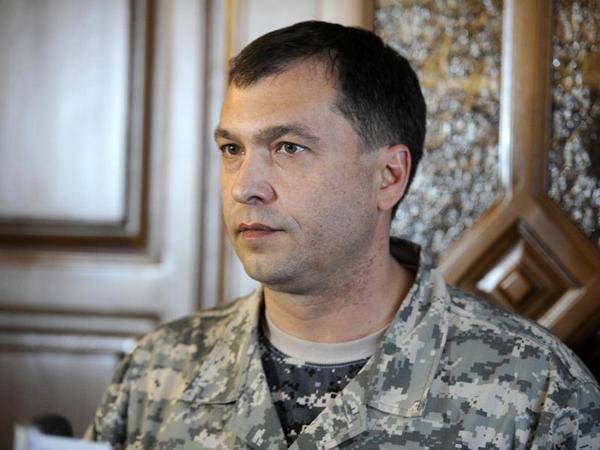 At the same time, Bolotov adds that he is not going to leave the Luhansk People's Republic anywhere:
I am a Luhansk citizen, my home is here, and I will continue to fight for our common ideals. I am confident that our struggle will end in success. (...) It is no secret to anyone that we are on the verge of a humanitarian catastrophe. In these circumstances, the leadership of the republic should work on the limits of its capabilities; not only the quality of life of Luhansk residents, but also their very life depends on it. Understanding all this, I decided to temporarily leave the post.
It is reported that the post of head of the LC was proposed to the current Minister of Defense (from 21 in May 2014 of the year) of the Republic Igor Plotnitsky.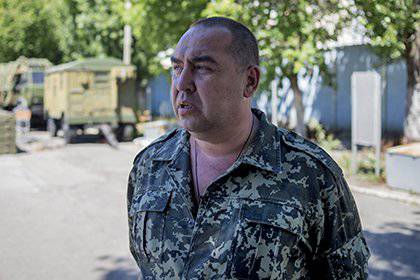 Plotnitsky accepted the offer, as reported by the speaker of the Supreme Council of the LPR Alexei Koryakin.
From the biography of Igor Plotnitsky: in 1987, he graduated from the Penza Higher Artillery Engineering School named after NN Voronov. In 2008, he received a master's degree in civil service after graduating from the magistracy of the East Ukrainian University im.V. Dahl. Carpenter is married, has two children.