The truce between Israel and the Gaza Strip is threatened
The Israeli army launched strikes against the Gaza Strip in response to Palestinian shelling, which violated the three-day armistice agreement, RIA reports
"News"
with reference to the press service of the IDF.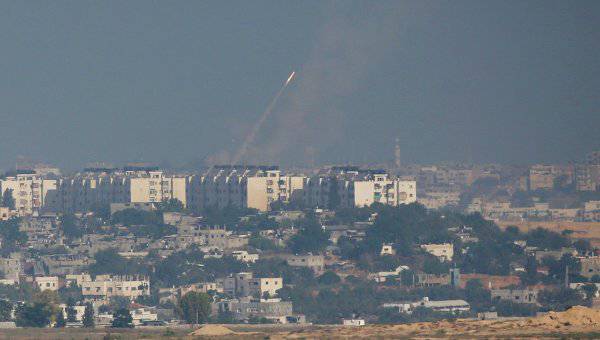 "After the resumption of rocket attacks, the Israel Defense Forces are now attacking terrorist targets throughout the Gaza Strip," the report said.
According to the military, since Wednesday evening at least 8 rockets were fired at the southern regions of Israel, one of which was intercepted over the city of Netivot.
In turn, the representative of the Palestinian grouping Sami Abu Zuhri said that Hamas was not involved in the shelling of the territory.
The exchange of blows jeopardized the longest truce since the start of the military operation of the Israeli military.
On Wednesday, the head of the united delegation of the Palestinian factions, Azzam al-Ahmad, said that they were ready to extend the cease-fire for another 5 day in order to continue negotiations on a long-term settlement of the conflict in the Gaza Strip. He announced this literally in a few minutes before the end of the current three-day truce. Israel has not yet responded to this statement, but in the past has supported such initiatives.
"The Israeli delegation constantly left Cairo for consultations. Therefore, we had two options: either leave ourselves or extend the truce to continue consultations. We decided to extend the truce by five days, which end on Monday, "al-Ahmad said.