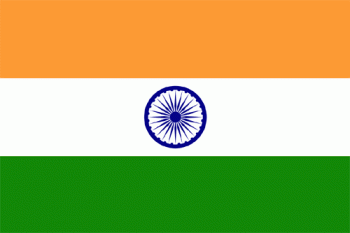 Indian politicians and experts said during a video link between Delhi and Moscow on the theme "Russian-Indian cooperation: interests and prospects", timed to coincide with India's Independence Day, that they would thank Russia for the support they received from the Soviet Union in due time, reports
Utro.ru
.
"The Soviet Union participated in the construction of our infrastructure, nuclear energy, the mining complex ...", said the secretary of the Indian National Congress party Dalbir Singh, adding that India received help from the USSR during the "decades" when it was still a weak and backward country .
"Now we have 1,2 of a billion inhabitants, and we can do a lot for Russia," he stressed.
According to him, the USSR helped India when against it, as now and against the Russian Federation, sanctions were imposed by Western countries.
"In the 80-s, only the USSR supported India in the field of nuclear energy, no one else in the world helped us with this, and when we ran out of uranium, we received it from Russia," said Singh.
However, according to him, after the collapse of the USSR, relations between the countries began to fade.
"Why do we have trade with Russia for just 10 billion dollars?" With small countries, we trade 40 billion, "noted Singh.
According to the politician, this figure may be increased to at least 80 billions in the near future. Moreover, India conducts more honest trade with Russia than Western countries.
"If the West buys from Russia almost exclusively raw materials, oil and gas, then Russia sells nuclear equipment to India, high-tech ... From 10 billions to 3,5 billion India exports to Russia, to 6,5 billions to Russia to India. India invests in Russia annually 6 billion, Russia in India - 4 billion, "Singh said.