Currently, Ukraine is actively buying worn-out Soviet equipment and weapons in Eastern European countries. Products of the defense industry that require thorough repairs are delivered to it at the market price, notes
"Russian Spring"
.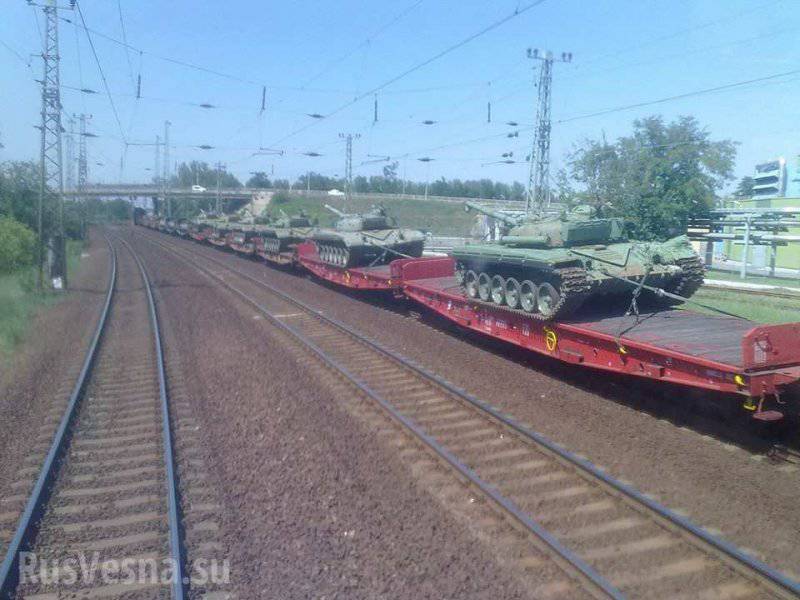 The funds go to the US guarantees, but returning them to Kiev will be profitable for American business contracts and concessions. In turn, the Eastern European countries-members of NATO get rid of the old technology, hoping to get a new one at the expense of the EU funds for defense.
In particular, the Hungarian publication Hídfő.net published pictures
tanks
T-72, which were transported to Ukraine by train via Zakhony station on August 2. They were spotted at the Nyiredhaz station.
The journalists found out that the Ministry of Defense of Hungary through a private company, which received them for a tenth of the market value, sold the tanks. However, to the unnamed buyers of 58 tanks went already at the market price, although the cost of pre-sale preparation (the condition of the tender of the Ministry of Defense) could cover a maximum of cosmetic repairs.
The authors of the publication are perplexed about the reason why the vehicle with the coat of arms of Hungary went to kill civilians, and they report that the same company is going to sell the Mi-8 and 8 MiG-24 fighters to the 29.