West shocked by the UN data on the death toll in Ukraine
The UN published a report that literally shocked the Western public. The report says that the number of people killed in Ukraine since the beginning of the conflict is 2086 people, more than 5 thousand people were injured. The agency reports
to Reuters
.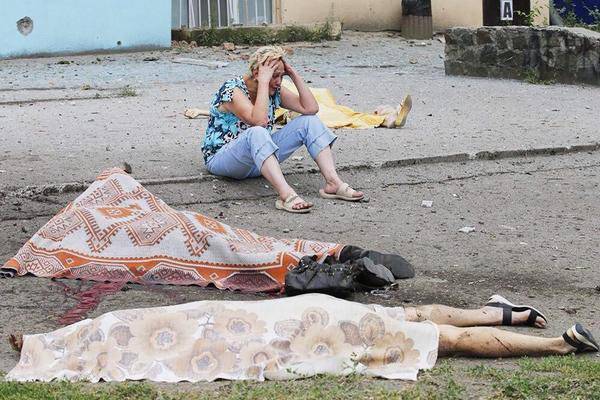 In a previous report, published about two weeks ago, UN experts declared 1129 dead in Ukraine. It turns out that in just two weeks the number of victims of the civil war in the "Nezalezhnoy" has almost doubled. This fact caused a great response in the foreign press.
Western readers write in the comments that they couldn't imagine the true extent of the Ukrainian conflict. According to one of the British users of social networks (nickname Ken12), commenting on the data of the UN expert group, the great European catastrophe has been gaining momentum for several months, and the world is only now learning about its true scope.
This once again suggests that the West is in the information blockade. Western media are used to giving out to the public only the information that fits with the interests of the ruling elites, even if this information is a blatant lie. That is why the appearance of truth in the Western media today is shocking readers.