According to the vice-premier of the Russian government Dmitry Rogozin, Russia is working on 23 technology projects related to the creation of
weapons
new generation. In one of the edition numbers
"National Defense"
Dmitry Rogozin published an article in which he writes:
In accordance with the program of activities of the Advanced Research Foundation, practical measures are being taken to implement 23 projects. By the end of the year they will increase to 40. Each project of FPI is the groundwork of the sixth technological order.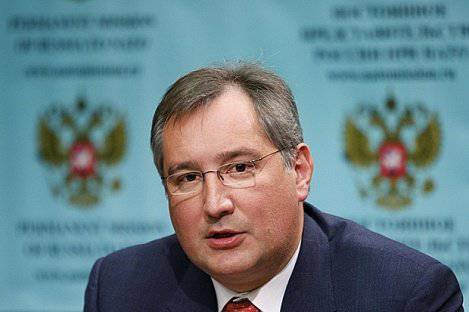 Rogozin notes that the Russian enterprises are in the process of creating laboratories that are working on the creation of so-called contactless weapons. This weapon in the language of military experts can be attributed to the 6 generation of weapons, talk about which is among the military and developers.
Dmitry Rogozin notes and issues of import substitution in the field of military-technical production. In his microblog, the deputy chairman of the Russian government, who oversees the defense industry, writes:
Import substitution is not a replacement for one import by another import, but the industrialization of one's country. The military industrial complex of Russia understands this term in this way.