In the suburban Alabino showed innovative mobile sector radar "Demonstrator"
The exhibition "Innovation Day of the Ministry of Defense of Russia-2014" in Alabino near Moscow hosted a presentation of the latest development of Radiofizika, a mobile sector radar Demonstrator, designed to detect, track and collect data on aircraft and space vehicles, launch vehicles and high-speed aerodynamic purposes, reports
"Military Industrial Courier"
.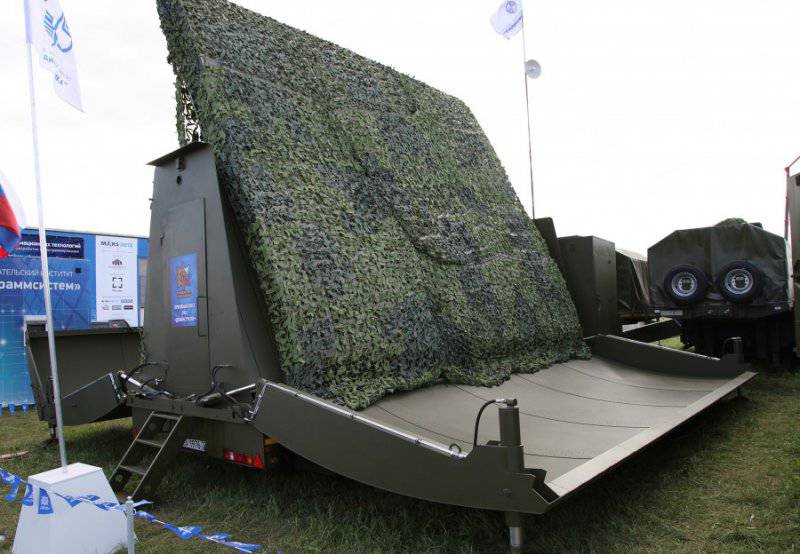 The Demonstrator has the ability to calculate the flight paths of various manned and unmanned orbital complexes. In addition, it can carry out ground tests of the PH when servicing a large number of objects in difficult interference conditions.
"This is a truly innovative development, as the fully digital active phased array antenna technology used in creating the Demonstrator provides a significant increase in the efficiency of the locator," said Boris Levitan, the General Director of Radiophysics.
The specialists of the enterprise participated in the development of the technology, and the receiving-transmitting antenna modules were manufactured at the automated site, which was created as part of the Federal Target Program.
Mobile sector radar "Demonstrator" can operate in a wide range of climatic conditions and temperatures. If necessary, it can be delivered to any geographic point for observing airspace and outer space. High mobility and functionality make the station an indispensable information tool for launching and landing spacecraft, space exploration and radar patrol.