By the end of 2016, the Black Sea Fleet will receive 6 diesel-electric submarines of a new project.
Management
press services and information
The Ministry of Defense of the Russian Federation reports that the St. Petersburg-based Admiralty Shipyards will hold the ceremony of raising the naval flag of St. Andrew's on the new diesel-electric submarine Novorossiysk.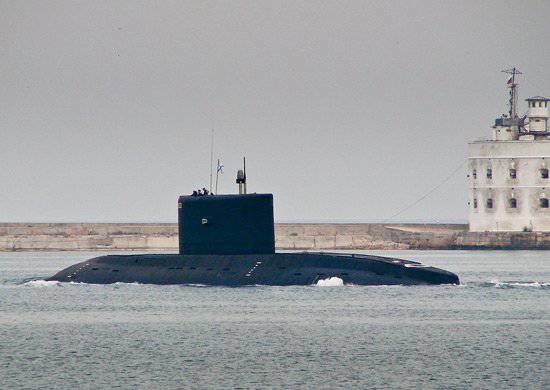 At the moment, the second stage of the state tests of the submarine in the Baltic Sea is underway.
On August 28, the launch of the Stary Oskol 636 submarine will take place. After the completion works, it is also subjected to a full range of tests.
In addition, the Admiralty Shipyards form the hull of the Krasnodar DPS and complete the Rostov-on-Don submarine. Works are carried out under the control of the main command of the Russian Navy. In October, construction of the 5 and 6 submarines of the 636 project, Veliky Novgorod and Kolpino, will begin.
All 6 submarines will be transferred to the Black Sea
the fleet
until the end of 2016. At the moment, the crews of new submarines are being trained at the Joint Training Center of the Russian Navy.