Secret intelligence was stolen from German intelligence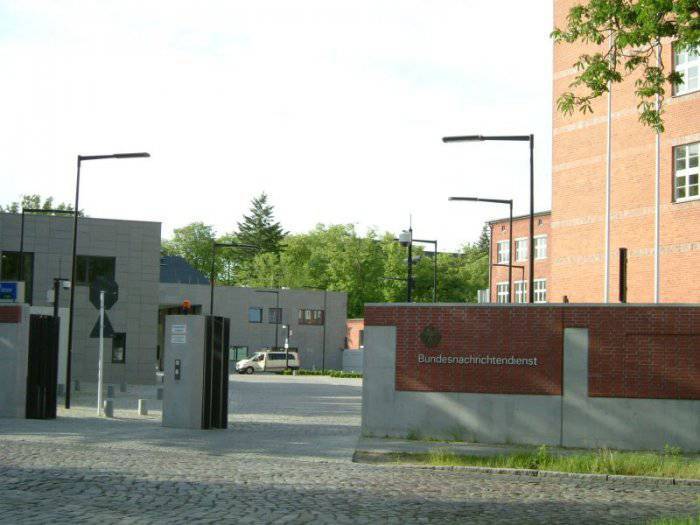 The German secret service BND was at the center of a scandal over the possible embezzlement of the secret plans of its new headquarters in Berlin. The government is trying to find out as soon as possible all the circumstances.
A year ago, important building plans, marked "for internal use only", apparently disappeared from the construction site of the BND headquarters in Berlin. The relevant information was released last week by the German magazine Focus. According to him, the documents fell into the hands of the criminal world.
Focus also reported that the blueprints for the central part of the building, as well as the logistics and technical centers, were stolen. From the documents one can learn very detailed information about, for example, what function this or that room will perform, what thickness the walls and ceiling will have, where emergency exits, cable shafts, etc. are located.
Authenticates the message.
Immediately after the information about the theft appeared in the media, the German government organized a special investigation to find out all the circumstances of the possible incident, which is considered very serious. This was announced on Monday by the representative of the German government Steffen Seibert. According to him, verification of the information provided by Focus magazine is continuing. In particular, they interview all employees who dealt with the construction of a new central office of BND in the German capital.
According to preliminary plans, before 2014, the headquarters of the BND service, which is now located in Pullach near Munich, should move to the complex of buildings being built in the center of Berlin.
Image kick
The planned BND building in Berlin should be the most modern headquarters for the secret services in Europe. In it, on the total area of ​​260 000 square meters, workplaces are planned for four thousand employees of the German secret service. Their transfer to Berlin will cost about a half billion euros.
It will depend on whether the theft of secret construction documents took place, this large number will not be even greater. After all, we can not exclude the situation that parts of the building will have to be rebuilt. At the same time, as noted by Focus, as a result of this scam, not only the federal budget suffers, but also the image of BND as a secret service.
Ctrl Enter
Noticed a mistake Highlight text and press. Ctrl + Enter