Valery Chaly, deputy head of the administration of the Ukrainian president, said that the equipment of the Russian convoy with humanitarian aid would not be allowed into Ukraine, the newspaper reported
"Sight"
.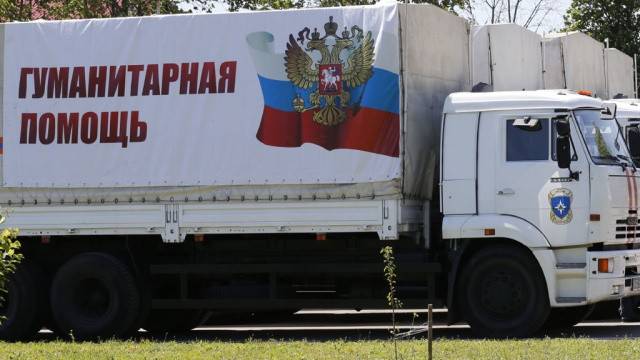 He noted that cargo will be cleared at the Ukrainian border and reloaded to other vehicles. According to Chaly, Kiev does not want the employees of the Russian Emergencies Ministry or other security agencies to enter Ukraine. At the same time, he stressed that humanitarian aid is accepted on the recommendation of the leaders of Western countries.
The delivery of humanitarian aid is under the control of the Ukrainian branch of the International Red Cross, which will be assisted by staff from Geneva.
Earlier on Tuesday, the Kiev authorities refused to allow a Russian humanitarian convoy to pass on the pretext that the cargo had not been certified by the International Committee of the Red Cross.
A convoy with humanitarian aid left Naro-Fominsk outside Moscow on Tuesday. Russian cars delivered food, medical equipment and medicines, power stations of various capacities and sleeping bags to the Ukrainian border.
It should be noted that the Kiev authorities continue to argue that there is no crisis in the east of Ukraine, and they will cope with the situation themselves. President Barack Obama and British Prime Minister David Cameron also spoke about the fact that residents of Donbass "are already being given due assistance". Russian Foreign Minister Sergei Lavrov called these statements cynical.