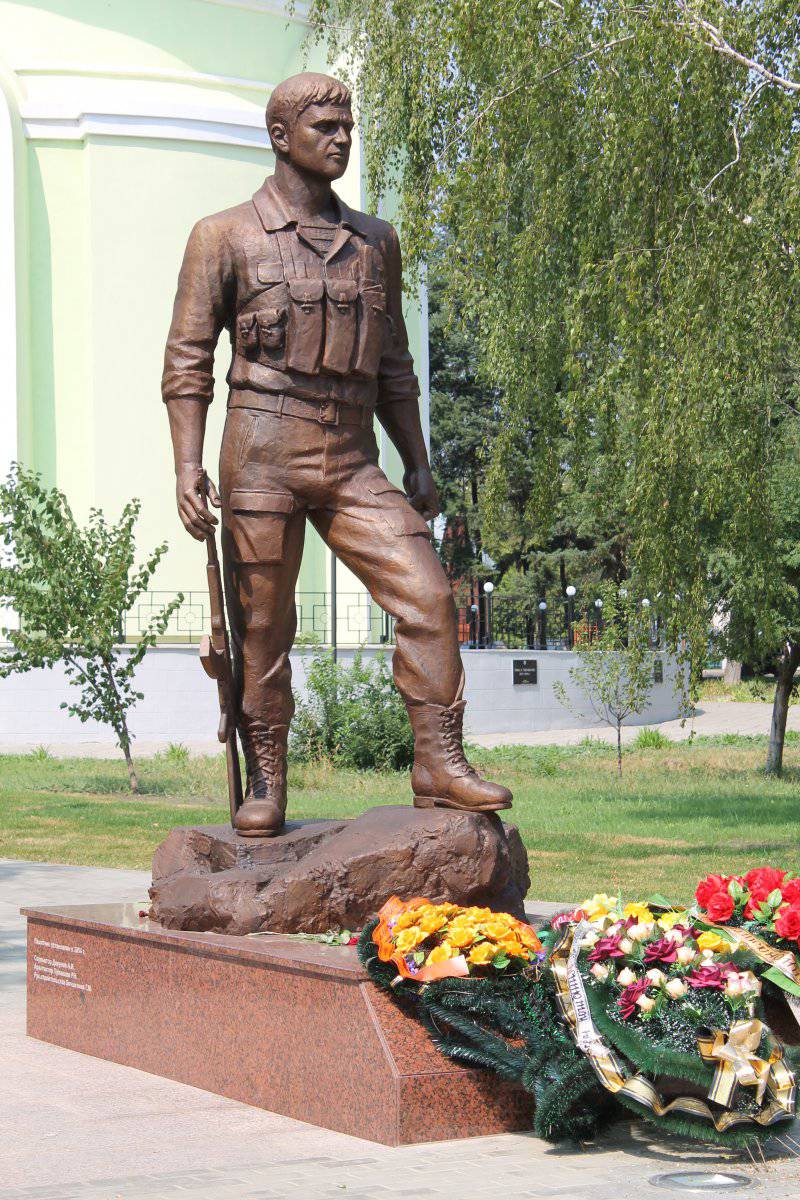 On one of the noisiest holidays in our calendar, 2 August, in Voronezh became one more monument. Unfortunately, I could not attend its opening. But it's better late than never. For many reasons.
As for the appearance of the monument, I talked about this topic with a man who did a lot to make this discovery happen.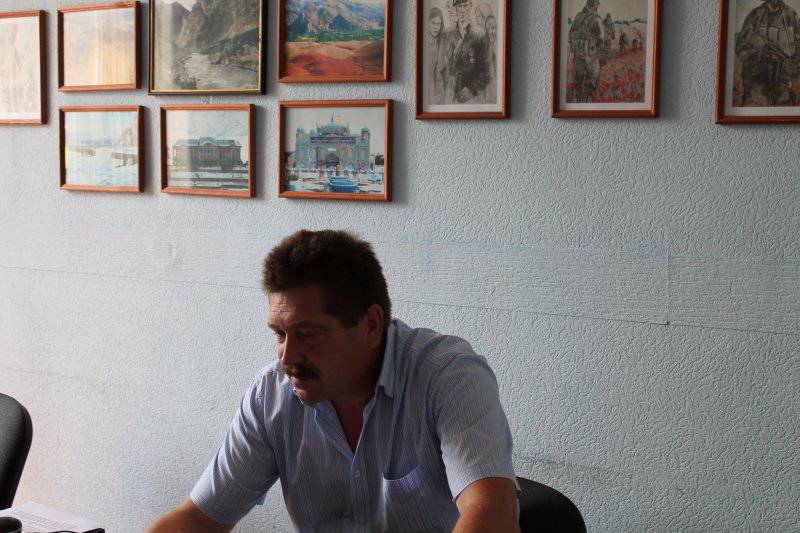 Nikolai Vladimirovich Priymenko, Chairman of the Voronezh Regional Organization LLC IVA. "IVA" - are disabled war in Afghanistan
The monument was born. It was born, and was not built. I will not dwell on this, I will only say that it was not one year that he appeared. Agreements, permits, clarifications and other things. There is no need to talk about financing issues either.

I am glad that in the end both the city authorities in the person of the mayor of the city A.V. Gusev, and the regional ones in the person of the governor A.V. Gordeyev were able to find the means and come to a general agreement on the place and date of installation.

We madly wanted this monument to be opened for the 25 anniversary of the withdrawal of our troops from Afghanistan. Did not work out. Sometimes circumstances are stronger than any desires.

But now there is a monument. Now we have a place where we can bring flowers, remember our friends who are no longer with us. This is an event of great significance.
That seems to be all. It would be possible to put an end, but in our conversation Nikolai Vladimirovich said something else.
Today they talk a lot about the need to foster patriotism. Only not many understand how to do it. Yes, we have lost more than one generation. But we must not start with the children. We must start with their parents. What is the point that we conduct classes in schools, if then the children return back to the world, where there is no place for the concepts about which we spoke so ardently to them?
I subscribe to every word.
Moreover. Probably, this is the way to start the revival of patriotism in our country - to erect monuments to soldiers who have done their duty to the end. I am not against the sculptures of single girls or cartoon characters. But the monument in honor of the soldier is definitely more important.
After all, this monument is not only in honor of those who died on the battlefield. It is set in honor of everyone who was on these fields and mountains. In honor of those who returned home, and in honor of those who stayed there. Honor - it is generally one for everyone, from private to marshal.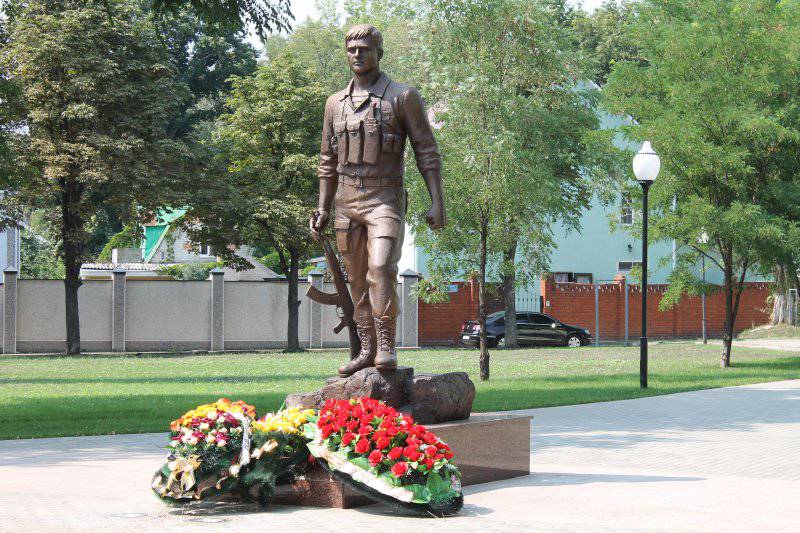 Beautiful monument. Familiar to many pain AK. "Afghan". And a twenty-year-old boy, in which each of us today can remember himself twenty or thirty years ago.
This is our past. Cruel and hot. Past someone flashed, just curling fiery whirlwind. Someone burned. Someone took with them forever. But this is our past. And it must be honored and remembered.
Time is often abusive to memory. Monuments and demolish, and sent to the smelter. We have already witnessed such events more than once.
I hope that in fifty, and in a hundred years, a young guy with a Kalashnikov will also be standing in this place. And let the concepts of "Afgan", "Chechnya" and others become by that time something distant, as the Great Patriotic War becomes. This time, there's nothing to be done. But memory is something that time has no power over.
And this is in our hands.
I admire those people who helped give birth to a new symbol in my city. The symbol of the modern soldier of his country.