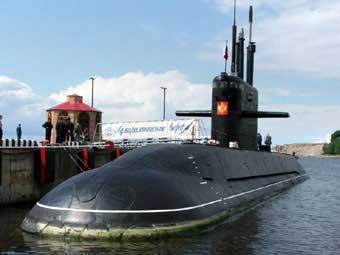 The new low-noise diesel-electric submarine of the fourth generation "Saint Petersburg" of project 677 "Lada" has passed state tests, ITAR-TASS reports. The submarine is expected to be incorporated into the Russian Navy in early May 2010. Earlier it was reported that "St. Petersburg" will begin trial operation in August-September this year.
"St. Petersburg" became the lead submarine of the series, developed by the Central Design Bureau of Marine Engineering "Rubin". Now at the Admiralty Shipyards, Project 677 Kronstadt and Sevastopol submarines are in varying degrees of readiness. They were laid down on July 28, 2005 and November 10, 2006. The submarines of the project "Lada" are to replace the submarines of the project 877 "Halibut". As expected, in the interests of the Navy, eight ships of Project 677 will be built.
The Lada submarines have a displacement of 1765 tons, and their maximum speed is 21 knots. The autonomy of the submarines is 45 days. The submarines are armed with six 533 mm torpedo tubes that can be used to launch torpedoes and missiles. Project 677 submarines also have Igla-1M anti-aircraft missile systems.