"Russian Spring" on the festival of colors in Kiev and bloodshed in the Donbas
On Saturday, 9 of August, Holly celebrated the Festival of colors in Kiev, the website reports
Russian spring
.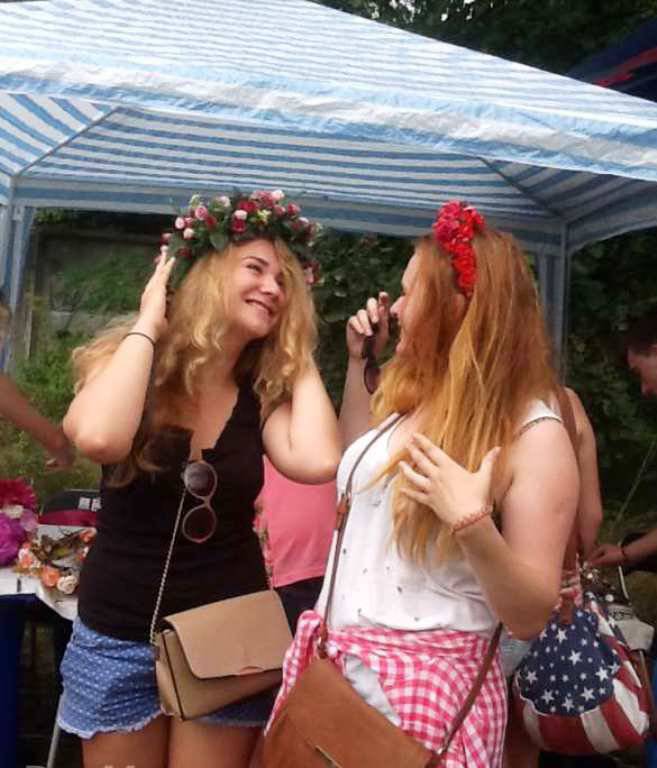 "Holly is a traditional Hindu holiday that marks the beginning of spring. All showered with each other paints from natural herbs and dyes and doused with water "
- explain the authors of the publication. In Kiev, the spring festivities were postponed for the summer. The holiday is celebrated the second year in a row.
As the fun organizer Leonard Grigoriev said, "the initial task of this holiday now is to reboot people, reboot brains. As it was already said at the bottom of the youth, sometimes people need to rest. "
According to eyewitnesses, the Kiev youth rested perfectly:
"Generously painted with national Ukrainian symbolism (where could it be without it!), They patriotically threw dry paints, jumped in the rain and caught the buzz from what was happening. Especially heated, they ran to the subway and cuddled with the passengers. "
. In general, the "brain reset" was a success.
However, according to the authors, what looked like innocent fun a year ago is perceived today in a slightly different way.
The organizers gave the event some humanitarian meaning, declaring that "the purpose of the holiday is to raise money for the military hospital and to cheer up the wounded."
Site staff have no doubt that photos of young people having fun can really cheer up the wounded. "But what to do with the conscience of young people, how to raise it?" They ask. In their opinion, "something is deeply amiss with humanity in that country, which until recently was Ukraine."
The authors are convinced that "fascism wins exactly where the conscience ends" and propose to compare photos taken at the Holly festival and in the Donbas.