In 2017, Russian specialists will start working on the creation of a promising long-range interceptor system to replace the MiG-31 interceptor fighter, RIA reports
"News"
With reference to the head of the Russian Air Force, Colonel-General Viktor Bondarev.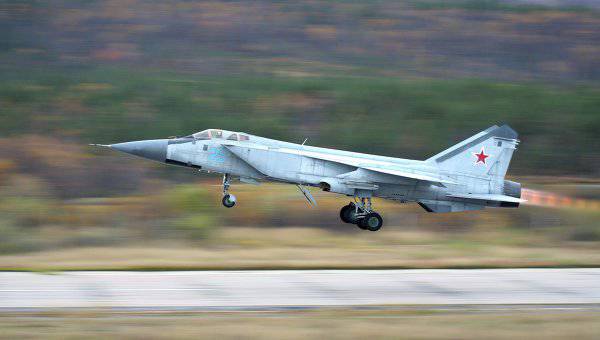 "With the 2017 of the year, we are starting to work on a promising long-range intercept aviation system that will replace the MiG-31," said Bondarev.
According to him, in the 2017 year, research work will be launched to create the look of the future aircraft, and then development work will begin. Deliveries of new items to the troops are planning to start in 2025 year.