The Red Cross is ready to launch a humanitarian operation in Ukraine, and the US State Department continues to "express concern"
The International Red Cross (IWC) is ready for the beginning of a humanitarian mission in the east of Ukraine with the condition of receiving detailed information from Russia and guaranteeing the safety of its employees, reports
ITAR-TASS
.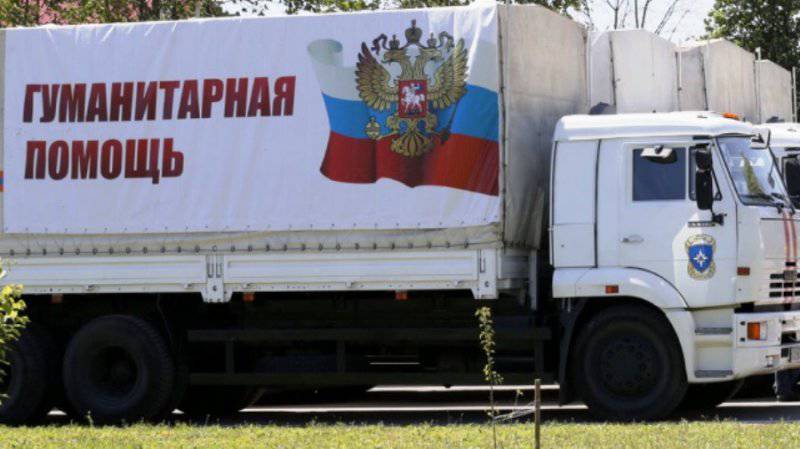 "The ICRC is ready to facilitate such an operation with the involvement, participation and support of all affected parties."
said in a statement released by the Red Cross.
The communiqué stresses that in the east of Ukraine "the situation is critical - thousands of people reportedly do not have access to water, electricity and medical care."
In this regard, the IWC is expecting from the Russian Federation "without undue delay the details concerning the assistance, including its volume and type, the necessary requirements for transportation and storage."
"The practical details of this operation must be clarified before this initiative takes place."
- noted one of the executives of the ICC Laurent Corba.
Yesterday, representatives of the Red Cross handed over to the Russian side a document that, among other things, "describes the way in which such an operation can be carried out."
"This includes the agreement of all parties that the ICRC will be allowed to deliver assistance with respect for the basic principles of neutrality, impartiality and independence," the document states.
"All parties must also guarantee the safety of ICRC staff and vehicles throughout the operation, given that the organization does not allow armed escorts."
underlined in the message of the organization.
In addition, the IWC drew attention to the fact that "all parties to the conflict are obliged to allow prompt and unhindered access of humanitarian aid to civilians in need and to facilitate it".
Meanwhile, the US Department of State continues to mistrust the Russian initiative.
"We are very deeply concerned about the possibility of invasion"
, - said the representative of the Ministry of Marie Harf. According to her, "any presence of Russian troops on the territory of Ukraine is impossible without the permission of Kiev."
State Department fears are based on the fact that Russian troops "are located a few kilometers from the Ukrainian border and can cross it very quickly after a decision is made." According to Harf, the Ukrainian militia is to blame for the humanitarian crisis, who in the end "must retreat and put down
weapon
».
Barack Obama doesn't like Moscow's humanitarian aid. In a telephone conversation with Italian Prime Minister Matteo Renzi, the US president said that "any intervention under the pretext of humanitarian aid should be carried out only with the formal, explicit consent and permission of the Ukrainian government."
According to the White House press service, "they (Obama and Renzi) agreed that any steps of Russia that do not meet these requirements will be unacceptable, will violate international laws and lead to additional sanctions."