Vladimir Putin: Russia sends a humanitarian convoy to Donbass in cooperation with the ICRC
Russian President Vladimir Putin held telephone talks with the head of the European Commission, Jose Manuel Barroso. Putin said that the consequences of the punitive operation of Kiev in the Donbas are of catastrophic proportions, and the people of the south-eastern regions need humanitarian assistance.
ITAR-TASS
with reference to the Kremlin's press service reports that Russia is sending a humanitarian convoy to the Donbass, which has been agreed with the ICRC (International Committee of the Red Cross).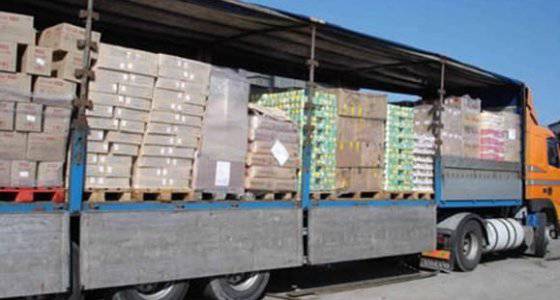 A few hours ago, news agencies disseminated information according to which the shipment of a Russian humanitarian convoy to the Donbass was agreed upon by Moscow and Kiev. Around the same time, Barroso spoke by telephone with Poroshenko's "president of Ukraine". The press service of Poroshenko said that there was talk about the resumption of trilateral negotiations on gas. Perhaps it could also be about Russian humanitarian aid for Donbass.
Materials have appeared in the Ukrainian media that state that under the guise of humanitarian aid, Putin is sending to the Donbass
weapon
. In connection with the reaction of ukroSMI to the humanitarian mission and those who are in power in Ukraine, Russia should expect a provocation against representatives of this mission.