Airborne Force exercises began in the Pskov region
Today in the Pskov region begins command and staff exercises of the Airborne Forces. The exercise will take place over the next six days. Representative of the press service and information of the Ministry of Defense of the Airborne Forces Major Irina Kruglov quotes
RIA News
:
From 11 to 16 in August, a two-level divisional command and staff exercise (CSH) of the 76 Guards Chernigov assault assault division will be held on the territory of the Pskov region with landing on unfamiliar terrain and conducting a stage of combat shooting.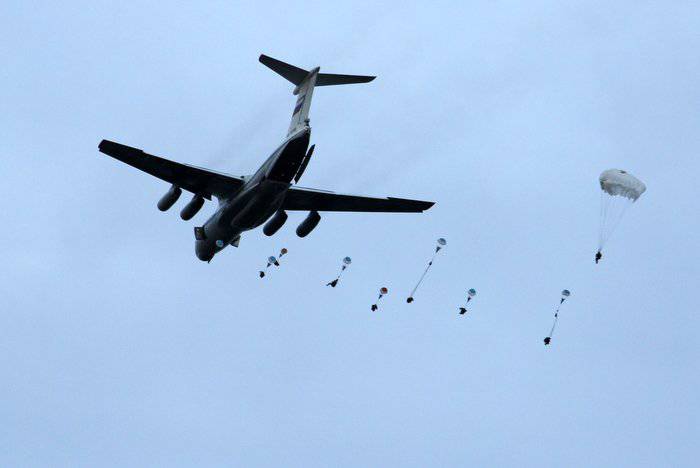 For reference: The 76-I Guards Chernigov Red Banner Airborne Assault Division is the oldest of all airborne units in modern Russia. 1 September The 2014 division will celebrate its 75 anniversary. The division is stationed in Pskov. The name Chernigovskaya received in September 1943 of the year by order No. 20 of the Supreme Commander for participating in the liberation of the city of Chernihiv (now Ukraine) after the 70-kilometer advance with fights from Oryol direction.
During the exercises, which will be held from 11 to 16 in August, about three thousand troops will land on unfamiliar terrain. In addition, 12 heavy technical equipment objects from IL-76 aircraft will be landed.
14 and 15 in August, the Airborne Forces fighters will conduct training activities to capture and destroy strategic objects of the conditional enemy.
During the exercise, day and night firing will be conducted, more than 30 airplanes and helicopters are involved, including Su-34, Mi-28 Ka-52.