In Italy, reflect on military assistance to the army of Iraq
The Italian Ministry of Defense said that the official Rome does not exclude the provision of military assistance to the Iraqi army. At the same time, the Italian Defense Ministry noted that they are ready to join in resolving the Iraqi crisis after all the countries of the European Union agree on options for possible assistance. This is with reference to Italian sources reports
RIA News
.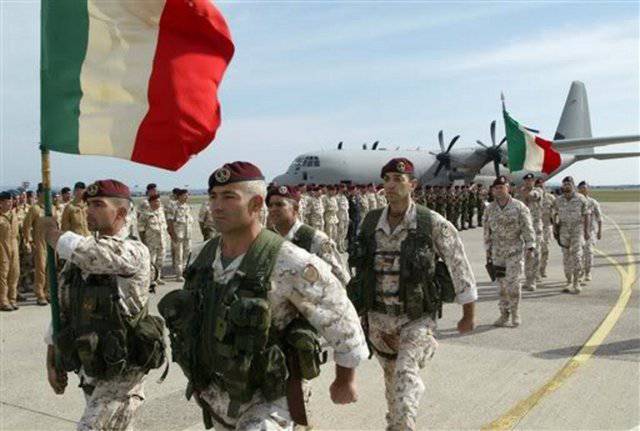 In the main military department of Italy add that it is not about the direct armed intervention of the Italian army in the Iraqi conflict.
The position of Italy explained in the Foreign Ministry of the country:
We are currently developing a series of other initiatives that affect not only the Ministry of Foreign Affairs, but may also concern the Italian Ministry of Defense. The Italian Defense Ministry can join in the search for ways out of the crisis in Iraq, where a number of provinces came under the control of the Islamic State militants.
At the time, Italy was also not going to use its army to participate in operations in Iraq and Afghanistan, but the American "friends" got Rome to ensure that Italian soldiers (as soldiers of the NATO bloc) take the most direct part in the "democratization" of these states. There is an opinion that the United States can now "urge" the Europeans to send their troops into Iraq to "defend democracy".
For reference: during the previous war in Iraq, the army of Italy lost 33 people killed and 36 wounded. A few more dozens of Italian soldiers died in Afghanistan, more than two hundred were injured.