Ukraine has completed the restoration of the first MiG-29, taken from the Crimean airfield Belbek
July 31, 2014 at the Kulbakino airfield, located in Nikolaev, a test flight of the first restored MiG-29 fighter, which is part of the 204th tactical brigade, took place
aviation
named after A.I. Pokryshkin of the Ukrainian Air Force, which was stationed at the Belbek Crimean airfield near Sevastopol, reports
blog
Center for Analysis of Strategies and Technologies.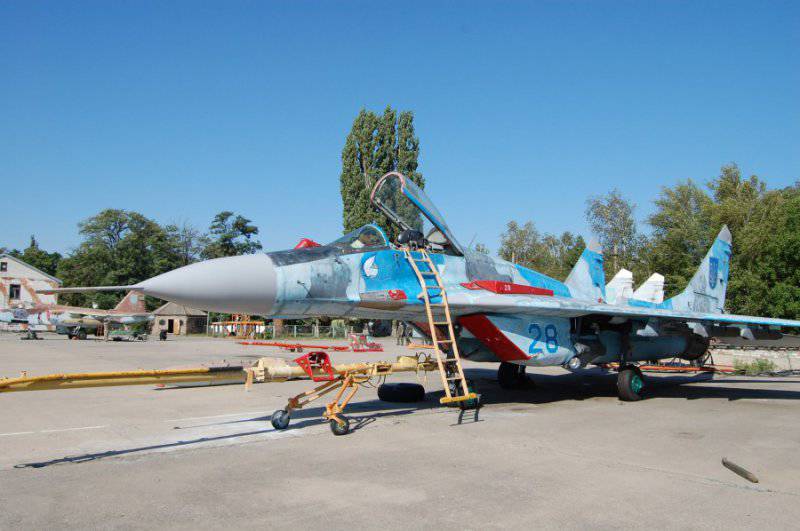 The Lviv Aviation Repair Plant brigades and consolidated technical groups from other parts of the Ukrainian armed forces are participating in the restoration of the flight readiness of the vehicles removed from the Crimea.
Earlier it was reported that in the period from April to early June, the Russian side allowed Ukraine to pick up the 10 MiG-37 and MiG-29UB, as well as 29 L-1M39. In early June, the transfer of the Crimean technology was discontinued. A total of 1 MiG-7, 29 MiG-2UB and 29 L-3M39 remained at the Belk airfield, and, as noted by the Ukrainian newspaper
"Krila Ukraini"
, it is the "most serviceable" cars of the brigade. It was also reported that the "Russian invaders" removed a lot of units and aggregates from the aircraft and left themselves a large amount of ground equipment.
http://bmpd.livejournal.com/