Some aspects of providing unreliable information in the chain of command
I want to consider the issue of lies, inaccurate data, deception in the army, family, team and other closed, interdependent groups. Entire libraries are filled with the arguments of humanists about whether false is permissible. Basically it is a poem, singing different types of deception of the closest people. T. n. "lie to salvation" is declared the first necessity of mankind, the basis of civilization and downright holy. And let's consider a lie, that is, the provision of incorrect data to a member of your group, from the point of view of an engineer. We have something to say on the subject, believe me.
So, what is a group, a team, a military unit from the point of view of systems engineering? This, of course, is a system that obeys all the laws of the functioning, development, and death of various systems. And from this point of view ... In general, let's go from the beginning.
The fundamental condition for the functioning of the system is the presence of feedback from it. Example. Consider a person as a system (this is most conveniently — simply, visually and scientifically true). A man puts his hand in the fire. What's next? And it depends on the presence or absence in his body of the most important property - feedback! That is, whether the brain is informed about the negative impact. There is a connection - and the person withdraws his hand. It is not - and the hand continues to burn.
What system in human form will continue its functioning? Not a very hard question, right? The lack of feedback leads to unacceptable damage to the system and its death at any time when the system is facing a crisis. Yes, and in the usual search for resources, such a system loses to others using feedback, and still dies, but not so quickly. The most important factor of survival and development, that's what this connection is. No actions, no potentially available resources, no plans and forecasts will lead to a successful system, if the feedback is somehow broken.
Well, with every single person everything is clear. And the group? And with a group like that. Man is a gregarious animal. This is if in terms of biology. And from the point of view of humanity, alone, a person can successfully perform only one successful action - to die. It always goes alone ... Successful survival, development, progress, expansion of range and recovery - only by a group. Only uniting people, in which the interests of the team are above the interests of each individual, can ensure the future for all, the future of children, the protection of the weak, the way forward and a bit of beauty in the world. Someone must give everything, including life, for everyone to live and move forward. Familiar to the military, right?
In general, a group of people united around a particular goal creates for each member its survival potential, which is several times greater than that for each person alone. Even three people are already immeasurably stronger than three singles, simply because they have to sleep. While one is on duty - two sleeping people have real chances not only to sleep well, but also to wake up. It seems so far everything is simple, so simple that it is not clear why I am chatting all this? So far, so simple. Until...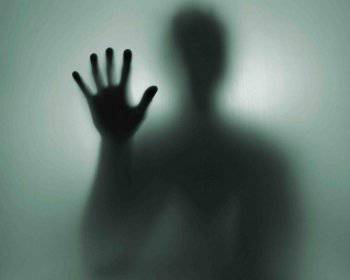 Next step. And if all competing systems are provided with feedback and about the same set of properties and resources? Who will lead in the struggle for resources, for territory, for the future, for a breath of air, finally? And now a little harder ... Although nothing too incomprehensible. Wins the one whose device is better. Just a little bit. Remember the anecdote about American studies on the topic "Why do Russians win battles?" And the answer - go to the mat, it can be explained at times shorter. It's funny, only this is not just a joke. In general, whose machines work better, whose hands wave faster, and most importantly - whose feedback works more clearly and cleaner, whose data transfer device conveys to the decision center exactly the right amount of reliable information - that is what will win. No exceptions. This is not a hoax. Is your feedback perfect? You're a winner.
And now the question. Do you think that the human brain takes into account all of my arguments, which are very simple in general? Brain - the most powerful and perfect survival machine, created thousands of thousands of years. The mass of data in it, and most importantly, the means and methods of processing this data, are inaccessible to human consciousness. Consciousness will just give up, if you have to handle at the same time everything that brings the world to us. We are little aware of the work of a huge number of filters in this super-perfect machine, which does not mean that these filters are missing. They are, they are desperately working, trying to give us a chance to survive and continue the race, they determine most of our actions. Consciousness is very important when it has enough "tyamy" to follow what we unreasonably call "instincts", "subconscious", etc., etc.
Our position in the group is monitored by our consciousness. But not only consciousness. Our mind desperately monitors all the available information about the group with a simple goal - to determine how our position and the position of our group contributes to survival. This is the most important, primary task for the brain. And then ... And then someone lies to us. Who is it? Who utters false information? The issue is fundamentally important. All is crucial. As they say bad memory Americans - the question of a billion.
Because you need to decide what to do with the spoken data. And this is a crucial moment. Let the data said a stranger, not a member of our group. A stranger is neutral (unlikely) or hostile (very likely), which means that the likelihood of lies, deception, unreliable data leading our group to destruction and death is extremely high. And the information runs on a chain of checks. It is long, often unacceptably long in terms of obtaining the best result. But this path will protect our team from destruction and destruction. In an acute situation with a lack of time, it is better to completely ignore the information that came from a stranger. Immeasurably safer.
And if the information says your? Own interested in the survival and victory of our group, right? Information goes immediately to the decision center as reliable! We win feedback time, we win, we are ahead! And this is a lie ... Well, as a rule, this is a "necessary" lie. So says a liar. He "keeps state interests." He "saves the family." He "does not want to disturb," he wants what's best ... But the brains of his partners know: a lie is always a lie. Even a trifle may be needed later, use it - and you will die. "Because there was no nail in the forge." Someone asked - so there is a nail? And he answered - there is! In order not to disturb. The nail is nothing ...
And what does the human brain do? How to. He marks the liar. Near the array of data denoting this person, there is a label - "someone else"! This is how you, for example, lose your family. For some time the consciousness fights with the subconscious, but no positive emotions, no love can cope with what it wants to kill you. Your brain thinks so, because this person is lying to you! And you know what? He is generally right ...
But this is a military site, so consider the commander, although ... In general, the commander, who fell in the subordinates in the "alien", it is even worse. His orders are not only carried out slowly and with extreme reluctance, at the most acute moment they are generally ignored! Remember? You can not follow the instructions of a stranger, he wants to kill me! But we are soldiers ?! Are we going to die anyway? Then he wants the worst - he will spend our lives in vain. Everything will be in vain, we will die without benefit for those for whom we are ready to die! So the orders are blocked, and these may be true orders, maybe the victory depended on them ...
Do not lie to your own. Anything but that.