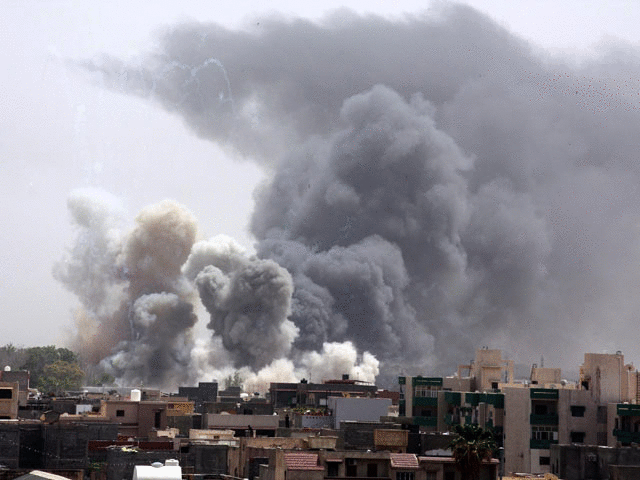 France recognized the futility of NATO's military operation in Libya, stating the need for the opposing sides to begin direct negotiations to find a political solution. Such a call was made by the Minister of Defense of this country, Gerard Longuet, reports Reuters.
It is worth emphasizing that France was one of the initiators of Western intervention in the Libyan conflict and the first to launch air strikes against the military targets of the Muammar Gaddafi regime.
The words of Longuet sounded amid the growing discontent of the French over the protracted operation. On Tuesday, the government should give a detailed account of it in parliament, including the need to answer the most inconvenient questions of deputies. After that, they will vote either for the continuation of the operation or for its curtailment.
Nevertheless, in Paris they made it clear that the main goal is still the resignation of the Libyan leader. The insurgents fighting against his regime, for their part, insist that he leave power even before negotiations begin.
The operation, which began under the control of the United States and then transferred under the command of NATO, has lasted for almost four months. The participating countries that have been actively bombing the facilities of the Gaddafi regime all this time are at risk of being stumped, since the rebels who seized control of Libya in the east still do not know how to get to Tripoli.
The behind-the-scenes negotiation process is in principle, but the main stumbling block is the question of the future of Gaddafi. The International Criminal Court in The Hague issued a warrant for his arrest at the end of June. After that, the rebels claimed that it had closed the path to dialogue with him.