The number of combat training uses of aircraft of the Russian Air Force has increased significantly
If last year the young pilot's raid averaged about 40 hours, then this year many people fly around about 110 hours. Now the average annualized figure is almost 70 hours.
Total number of combat training missions
aviation
in the Southern Military District over the year increased by almost 5 times. It is reported
RIA News
, referring to the representative of the command of the Southern Military District Lieutenant-General Andrei Yudin.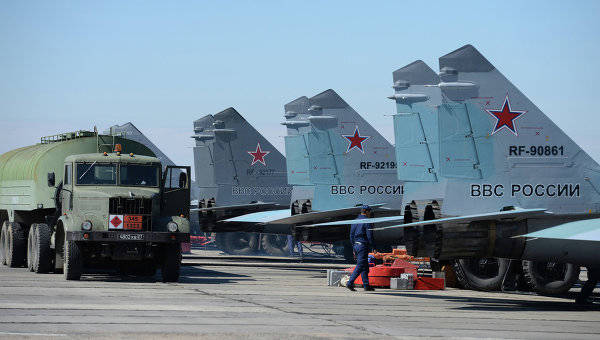 Andrey Yudin declares that at the moment the number of sorties to landfills is maximized. About 9 thousands of combat training applications (Yudin's term) of aircraft in the Southern Military District have been recorded.
Yudin:
In the 2014 school year, more than 60 exercises were held, which resulted in a total flight time of more than 30 thousands of hours. Each pilot flew about 70 hours on average this year. For comparison, last year the total raid was about 25 thousands of hours, which corresponded to about 55 hours per pilot.