UN Security Council blocked Russia's call for a truce in the crash area of ​​the Malaysian "Boeing"
Russia's permanent representative to the UN, Vitaly Churkin, said that the Western members of the World Organization's Security Council had blocked the Russian draft statement calling for respect for the truce in the crash area of ​​the Malaysian airliner in eastern Ukraine.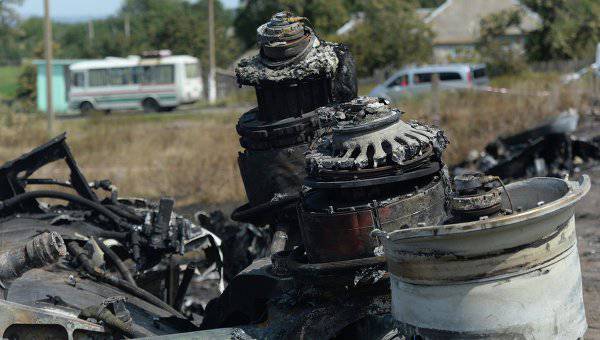 "It was blocked in a typical way. Some countries - of course, it was Lithuania and the United States - began to propose amendments, saying that the statement does not criticize the actions of those whom they call "separatists", Churkin quoted as saying
ITAR-TASS
.
The diplomat noted that the breakdown of the truce violates the UN Security Council resolution.
"The truce was approved by UN Security Council resolution 2166, so it is clear that this is a clear violation of this resolution and will have very serious consequences for the ability of international inspectors to investigate when they decide to return to the site (the tragedy)," he said.
According to Churkin, the Russian proposal did not affect the actions of the parties to the conflict, but concerned the statement by the Ukrainian government commission to investigate the catastrophe that Kiev would no longer comply with the ceasefire due to the fact that a group of international investigators stopped working at the site of the Boeing crash .
Later, the Ukrainian delegation to the United Nations notified the Security Council that this statement was not true, and the terms of the truce remain in force.
The Russian Permanent Representative noted that this caused confusion in the understanding of what was happening at the crash site, so the document proposed by Russia called on the Ukrainian authorities to "publicly clarify" the situation.