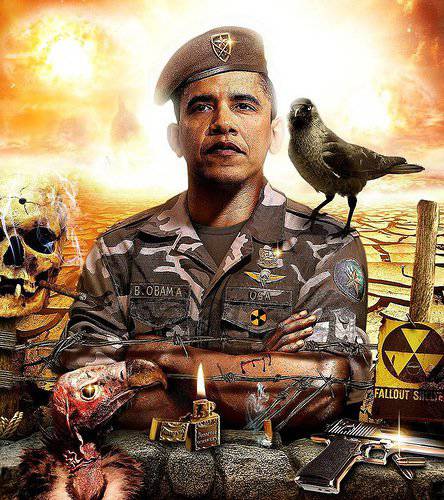 I didn't have a desire to write an article: it's a long and tedious business ... To post a post, to make a joke in some topic, this is please. To write a verse is holy. And then - well, not mine! .. However, yesterday everything changed. So much so that I had to "take the keyboard in hand."
It just so happened that in my 43 of the year I was a retired Interior Ministry who honestly gave to his Motherland and a former officer from the cohort of "unnecessary lieutenants" after the collapse of the USSR (although there are no former officers). After retirement, I roamed around the country, earned something, and now I live in my small town, where I was born, baptized, married, and I hope that through 50 I will quietly step back into "another world".
In order not to sit back, rubbing the sofa upholstery, I got a job in one trading company as a security officer. The money is not very big, but the salary and plus the pension, in general, I have enough for bread and butter, and also for caviar, though eggplant.
This is what I? It's just that our company employs salespeople, "exalted" boys, who did not serve in the army (someone retreated, someone just didn't undergo health), at the age of 20-22. Tattoo, piercing and all that. They shy away from me, even though I'm shallow and daring, I'm not going to get into my pocket for a word, and I can light my turnips.
Yesterday I am quietly standing in a smoking room, not bothering anyone, and suddenly one of these boys comes up to me.
- Vladimir Vitalyevich, do you think that the United States has withdrawn the ad from Coca-Cola will somehow affect us?
I told him:
- Well?
(I prefer to communicate with them interjections and short phrases.)
- No, you understand that now the United States, together with Europe, will close the flow of drinks to us, and that's all!
- What all?
- Everything, our economy will collapse.
- Come on! - I'm in prostration.
- You understand that we simply cannot survive without goods from the West!
I choked on cigarette smoke and asked with surprise this "miracle":
- And who said that?
- Yes, everyone says!
- Stand, be afraid! Give me more details!
And then he begins to accuse me that without goods from the US and the EU, we face hunger, cold and a full polar animal in general, and all this is introduced in response to the fact that we are fighting with Ukraine, and in general Russia is not a democratic country, Obama is right , and Putin leads the country to the abyss. And in general, many people think so!
After listening to him for about two minutes, I simply covered my mouth with my palm and asked:
- Son, do you even live in what country? IN USA? Is your president Obama? You are not Russian?
I still had many questions for him, but, unfortunately, he suddenly evaporated ... Boiling with righteous anger, I went in search of this pro-American voice. Did not find (lucky him).
Now I sit and think how it happened that we lost a whole generation, even if not entirely, but still for the most part. They don't want to serve, they don't want to defend the Motherland, they don't have any idea of ​​the Motherland, they are replaced by his money. They are ready for Coca-Cola and the chewing gum to support any sanctions against Russia, without thinking about the future.
By the way, I still catch this boy!