Ceremony of the atomic bombing victims was held in Hiroshima
In the city of Hiroshima, a ceremony was held to commemorate those who died as a result of atomic bombing, reports RIA
"News"
.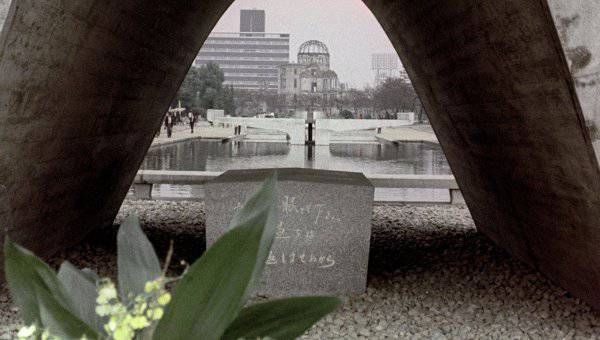 "Japan must continue to remain a peaceful state and follow the path of peace. The atomic bomb, which deprived children of the love of their families and their very future, is an absolute evil, "said Hiroshima Mayor Kazumi Matsui in his speech.
The solemn ceremony on the 69 anniversary of the tragedy took place in the Park of the World. It was attended by members of the government, deputies of parliament, as well as representatives of 68 countries, who laid wreaths at the memorial memorial. Exactly in 8.15 (3.15 in Moscow time) - the hour when the atomic bomb fell on the city, a minute of silence was announced.
In August, 1945, the US government decided to drop atomic bombs on the cities of Hiroshima and Nagasaki in Japan. The explosion and its aftermath killed 140 thousands of people in Hiroshima, and 74 thousands in Nagasaki. Most of them were civilians. Since then, the Japanese authorities annually hold the "Ceremonies of Peace" 6 and 9 of August - on the anniversary of the tragic events.
Since 2011, the mayor of Hiroshima began to urge in his speech not only to get rid of the atomic
weapons
but also stop nuclear power plants. However, this year for the first time he did not touch upon the problem of safety of nuclear power plants, since he had to resume the work of the stopped stations.