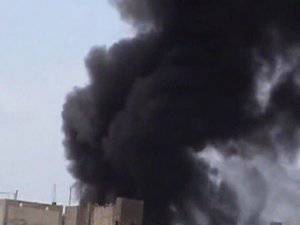 The explosions thundered at the naval base in the south of Cyprus after the fire that occurred at the ammunition depot, ITAR-TASS reported. According to reports from the scene, at the base of the destroyed part of the buildings.
Police representatives confirmed the incident, however, no additional comments have yet been given. Eyewitnesses also saw ambulances that were heading to a military base.
According to the latest data, as a result of the fire and the series of explosions that followed it, 8 people died. The number of victims may increase, according to Cypriot media.