An endless story, or "I'll buy him even a bronik"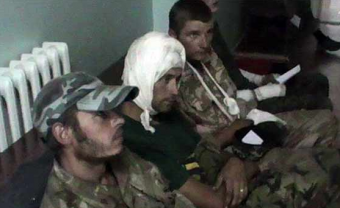 She chokes on tears and yells into the phone:
- Occupants are damn! Imperial assassins, invaders! I hate you!
I know from experience: until you scream, everything is useless. Shut up, wait, still love her, I can not just hang up.
Here it is. Silent.
- What are you calling? Bag of filth dump?
- I told you, he is a patriot! He loves his country! I warned!!!
- About what?
- He is taken to the army! They will kill him! I have no money for equipment, this damn body armor, for a helmet! He will be killed, my God, what am I going to do ?! Your mercenaries are killing everyone, they have Grads! They have rockets! Mortars! Bombers! Snipers! And our boys just put one after another - and he wants to die for his country, for freedom!
- What are you carrying, what mercenaries, what "Grads". You are fighting the same Ukrainians from the Donbass.
- Do not lie! I know you have mobilization! Maybe yours will kill me! You, with your god Putin, the same invaders with imperial thinking - I suppose, they will easily kill!
- My home. Nothing happens here. Only refugees ...
- Then sons! Kill my!
- They are also at home, no one called them ... Listen, why does your army join the army, do you want to bend the Donetsk? Maybe you leave?
- We do not bend, it's you! You are invaders, you chop off a third of the country! He is a patriot ... He doesn't go to war with the Ukrainians, but with your zombie Russia! We will still win, we, your regime only looks scary, but there is no real power, you all drink, and in general! He is a patriot! ..
She could no longer speak, only a thin howl and sobbing into the phone.
I felt sorry for her. But help? What is there to help, you can't insert your brain, but she didn't hear the words.
- Do not Cry. Maybe they won't kill him yet. Or do not take it at all ... do not cry. So why are you calling all the same?
- I have no money. Come on, huh? I'll buy him an armor though.
And here I fell into the sediment.
I, an occupier with an imperial mindset, must give money to buy bronik to her husband, who is going to fight with Russia. And in this situation, she was not embarrassed by ANYTHING.
I quietly hung up ...
http://www.newsli.ru/news/ussr/politika/8938