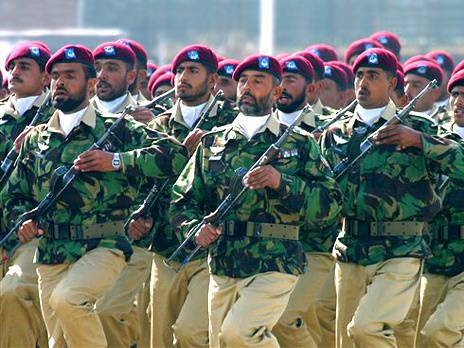 The United States suspends financial assistance to the Pakistani armed forces in the amount of 800 million dollars, the White House chief of staff, William Daly, said on Sunday on ABC News.
"We have complicated relations with Pakistan, undoubtedly, they were our ally in the fight against terrorism, Pakistan became a victim of rampant terrorism, but now they (the Pakistani authorities) have taken some steps that give us reason to pause in providing financial assistance to their military" - said Daily, transfers RIA "
News
».
Earlier, the Pakistani authorities asked the Americans to leave the Shamsi airbase, on which the CIA attack drones are based. 30 was told this on June by the Pakistan Defense Minister Chodhri Ahmed Mukhtar to the Associated Press of Pakistan.
According to the publication, citing a source in the Pakistan Ministry of Defense, the decision to ask the Americans to leave the airbase is dictated by a significant reduction in US financial assistance intended to fight extremists in Pakistani territory.
Relations between Islamabad and Washington have cooled significantly after the US operation 2 in May to destroy al-Qaida's leader Osama bin Laden in Pakistan's Abbotabad, conducted without the knowledge of the Pakistani authorities.