The military commissar of the city of Kiev, Vladimir Kidon, acknowledged that the problem of evading mobilization and the reluctance to appear at military enlistment offices in Ukraine exists. He writes about it
RIA News
with reference to the Ukrainian media.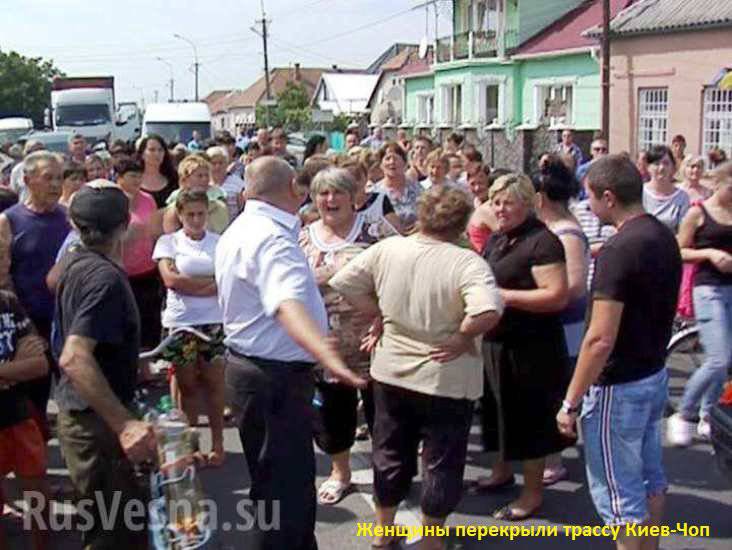 As you know, President Poroshenko 23 July signed a law on partial mobilization in all regions of Ukraine. The representative of the Security Council of Ukraine said earlier that about 20 of thousands of reservists with peacekeeping experience live in the country, and that they will be drafted into the army in the first place.
But so far is not very.
"There is already a third phase of mobilization deployment, in accordance with a presidential decree adopted by the Verkhovna Rada ... The problem is that many people evade (from service) do not want to go. By any means and methods they try not to get the agenda, they try to leave the territory of their place of residence "
complained to the Ukrainian UNIAN Kiev military commissar.
According to the agency, during the mobilization, "a lot of cases of military service evasion from service, not wishing to be subpoenas" were referred to the prosecutor's office. All deviationists face serious proceedings.
The publication writes that Kidon was forced to turn to the leadership of Kiev enterprises, organizations and educational institutions with a request "to identify those employees who are not registered with the military, do not have the right to postpone, and send them to the military commissariat."
Meanwhile, the mothers of the military continue to protest against sending their children to the war zone. So, on July 20, women from the village of Gamaliyivka (Lviv region) blocked the Kiev-Chop highway, demanding to return home to the wounded soldiers.