So said Anatoly Lebed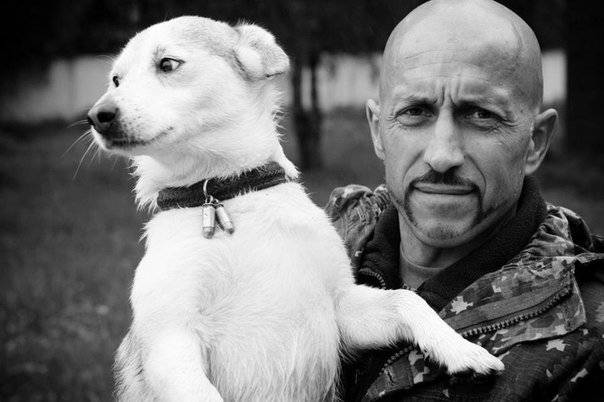 I decided to put together the strongest statements and episodes from the service of Anatoly Lebed. Here is what he said in a few interviews:
About Afghanistan.
We flew constantly. Caravans in twenty packs, in thirty packs. The largest is two hundred and three packs.
Weapons
mountains, medicaments, mountains, dushmans piled on so much that ... We noticed them at four in the morning and dug up until one o'clock. We refueled, flew in, landed, groups landed, others flew in, "crocodiles" flew in, hollowed them all around ... The whole caravan remained in the gorge, almost with all the guards.
Mine exploded.
- Something I have forgotten already, as was the case, then ... Now I will say. BUT! The base was found in the mountains near Ulus-Kurt, it was not possible to capture it, we had a wounded person. The second time went there in a month. Shelling prepared. Well, those prepared. While this base was being cleaned, back and forth, it was blown up like this. What was hanging there, rags, gathered in a heap together with a shoe and dragged me up a hill to the mountain. Turntable to Khankala. They saw that there was too much otfigachili, such that it didn't matter anymore - pieces of meat, leather, phalanxes, thrown away with a shoe ... The rest was stuck back. Well, that's it. Three days later, in Burdenko, he lay there for a month and a half, he made the prosthesis, rolled it - and back to the mountains.
Georgia. 2008
Russian armored personnel carriers call on the ground fenced from all sides by walls, they brake. The soldiers - on the armor on top, the barrels of machine guns look into the sky. No one expects trouble. And then nose to nose - Georgian special forces 22 in a fortified position, turned into a chain in a semicircle and ready for battle. Swan instantly jumps from the armor and with a shout: "Commander, come out to me, let's talk," rushes to the opponents. The commander goes forward. They are talking. With a formidable look and a stern voice, Anatoly exhorts the enemy, showing him the weapon and convincing him that in the event of something he would gladly take with him a dandy Georgian officer with him. At this time, without losing a single second, the Russian fighters quietly dismount, enter the Georgians on the flanks, click the bolts. Assessing the situation, polarly changed for a couple of minutes, Swan ends his speech: "Commander, you are surrounded, in order to avoid bloodshed - give up, and we guarantee your life." Opponents surrendered without a shot.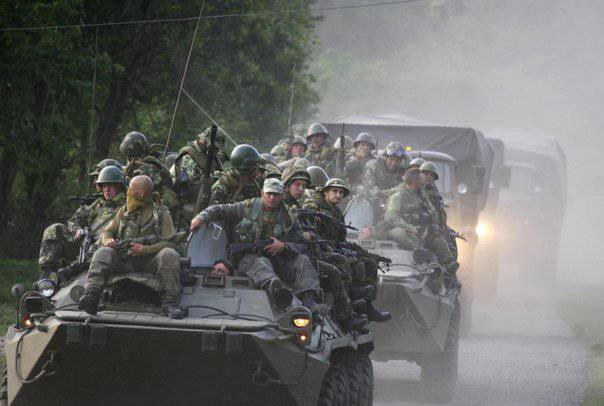 About war.
When asked why he again goes to another war, for which he is freezing in the mountains and risking his life, he replied: "If a gangster picked up a weapon and kills, appropriates someone else's, he must be destroyed immediately. Otherwise, he will feel impunity and get out to rob in the center of Moscow. Action must know: did evil - hide will not work. We will find, and he will have to answer in an adult way. "
About family.
- There is. Here is the Pate. I brought him to 2004 from Chechnya. He is a battle friend. I flew on military sides. Was injured. He was sick, pumped out four times. Well, the wife too is, the child.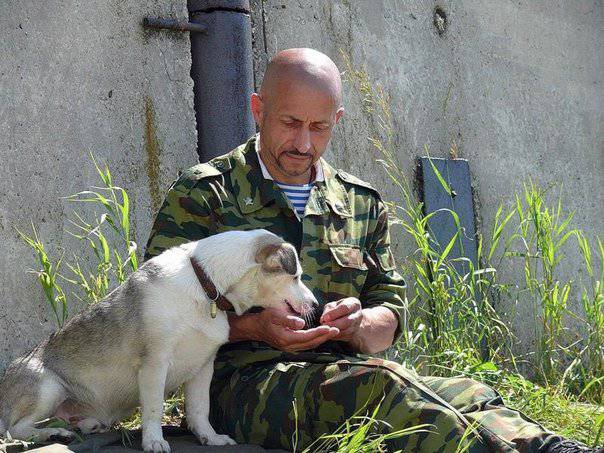 About the service.
You just have to do your job well. To the enemy was bad.
About hazing in the army:
- Today, many people are afraid of children in the army to give. The army has become a symbol of evil. How do you look at it?
- And how can I look? The guy at school is studying, then at the institute, then mowing, running around like a hare, looking for help. And so on until 27 years. Someone from the friends went to the concert, as in "Nord-Ost". Someone to school. Somewhere a school was captured, a concert somewhere. And then one friend was killed, the other died. Someone survived. And who saved? Military. If everything is closed, we will not let our sons into the army - what will happen?
A little more about hazing.
- We have kids killed in the hallways, in restaurants, in clubs and in school toilets are killed. We have an army - who is this? This is the people. What a society, such an army. Yes, the influence of the West - permissiveness, democracy and other fashionable words. Only they have their own characteristics, and we have our own. Our country is multinational, their methods do not suit us. And in general, weakness provokes violence. Why often attack women, pensioners, children? Because weak. In response, there will be nothing. You need to be able to stand up for yourself both at the state level and at the level of each person. We need to prepare for the worst so that this does not happen. And to walk in pink glasses, la-la-poplars, and then you were knocked on the green light, and the one who shot down, disappeared and he will have nothing. This is waiting for everyone who is hiding. And if someone is beaten up on the street, no matter who — the girl, the boy, the homeless — and you passed by and did not interfere — everything, kirdyk, the same will happen to you. You can not hit, at least just call the police. Already good.
About the state.
- Come on, what state! State out - guys are. In order not to bring joy to the enemy, you must have time to teach them. There are no difficulties to catch those who have just arrived - in the ambush, in the same battle. Here for them and I fight. For these boys here, so as not to moo when they cut their throats. Have time to teach. Well, for the people. For grannies, for the homeless for the same, so as not to mock them. You don't think about yourself. You think about those who are nearby, then you get a normal job. Everyone has their own fight in life, someone already had it, someone else ahead. Let me betray anyone at the top — at least we, even ourselves, even our relatives, should fulfill our main task, and not to see who sold and betrayed there. And then let him even the negros for the presidency, even though someone.
About South Ossetia.
- Neighbors. Our neighbors Borderland. Moreover, they asked us for help. Why not help the state, which decides to become independent, and someone bothers him? If you stand and watch your neighbor cut, then tomorrow we will have it all. Just imagine, suspicious residents settled on your site, and you were silent, and when these people began to arm, you were silent, and when they began to appear on the playground with knives, you were silent, and then, when they began to kill people in a nearby apartment, would your neighbors be silent too? No, you could not not intervene. Because tomorrow they will come to your apartment with knives. With South Ossetia, the same thing, only on a larger scale.
Anatoly Vyacheslavovich Lebed: 10.05.1963 - 27.04.2012.