Ebola outbreak triggered panic in Liberia
A powerful outbreak of the deadly and not yet curable "Ebola" fever caused panic among the people of Liberia and threatens the country with a catastrophe, the newspaper Vesti reports citing
ITAR-TASS
.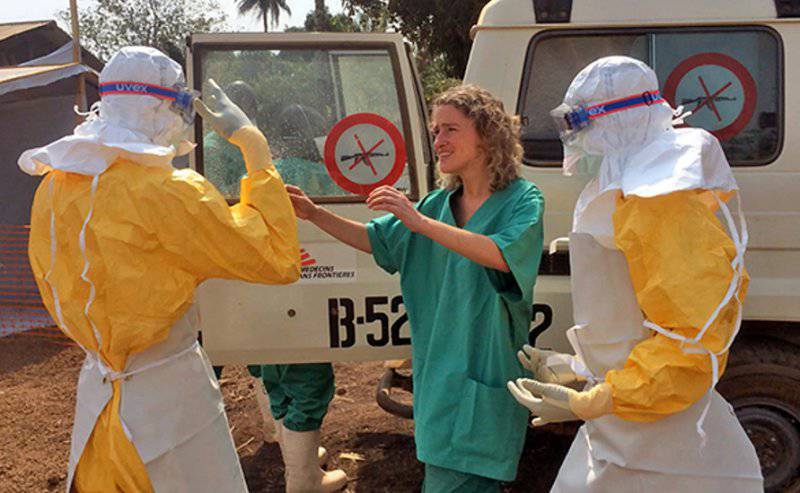 "Fear and panic. The bodies of the dead are everywhere. The situation is very serious and is approaching a catastrophe. "
The agency quotes the words of President Ellen Johnson-Sirleaf.
The President canceled her participation in the US-Africa summit and called on the world community to provide humanitarian assistance to Liberia - there are not enough doctors and medical preparations in the country.
The Liberian authorities have closed almost all border crossing points, as well as educational institutions, to limit the spread of the deadly virus. The president of neighboring Sierra Leone has declared a state of emergency in the country and also asks for help.
"This is not only a problem in Liberia, Sierra Leone or Guinea. This is an international problem. We need additional support in the form of medical supplies to ensure the safety of people. "
said Johnson Sirleaf.
An outbreak of fever began in February of this year in Guinea and then spread to its neighbors, Liberia and Sierra Leone. Ebola in these countries has already killed more than 720 people, 1,5 thousands more are in critical condition. There is no vaccine for the disease, therefore mortality reaches 90%.