Indian Air Force fighter crash
Fighter-bomber joint British-French development SEPECAT Jaguar crashed today in India. This is reported by the TV channel
NDTV
. An Indian defense statement said that the plane crash occurred in the state of Gujarat, Kach district.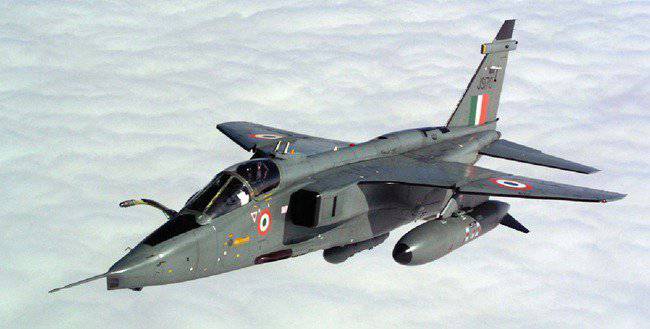 It is reported that the plane took off from the airport Bhuj for a scheduled training flight. After about 25 minutes, the plane crashed. The pilot managed to eject.
SEPECAT Jaguar aircraft have a rich
history
operation. His first flight of this series aircraft made in the distant 1968 year. Today, India is the only state in the world whose air force is operated by SEPECAT Jaguar. Two other operators - France and Britain - completed the use of such aircraft in the 2005 and 2007 years, respectively.