Chamber №6. British parliamentarians estimate the likelihood of a Russian attack on the NATO bloc
A report has been published in the UK today that says the North Atlantic Alliance is not ready for an attack from Russia. As it turned out, the differing positions of the members of the block interfere with the preparation for a possible Russian attack. Germany does not see the threat from Russia, but Poland and the Baltic countries see such a threat literally with the naked eye.
At the same time, the authors of the report posted on
www.parliament.uk
they immediately tried to reassure everyone, saying that they assessed the risks of an attack by the Russian Federation on NATO countries and found that such risks were not great.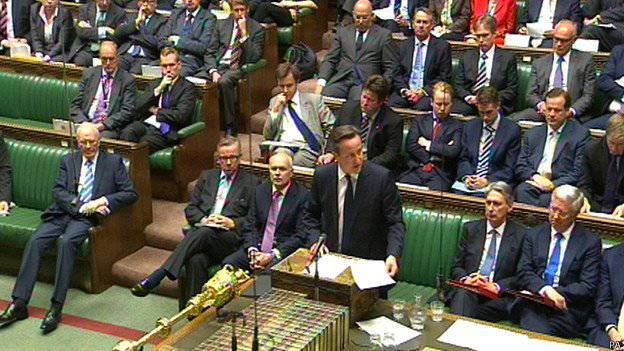 It is not known how much the British taxpayers spent on the preparation by the "experts" of this "unique" report. For its part, "Military Review" is ready to present its mini-report to the British absolutely free. Here are the two main points of our report:
1. The North Atlantic Alliance today is not properly prepared for the attack of the Martians. In Germany, they believe that Mars is not dangerous for NATO, in the Baltic states and Poland they are sure that Mars can "sneak up unnoticed" and strike.

2. But having studied the very possibility of an attack on NATO from Mars, we came to the conclusion that its probability is low today.
In addition, the British report notes that in order to counter a possible blow from Russia to the Baltic countries, it is necessary to introduce military units from other countries of the bloc, and also use all the potential of Britain to determine the true level of the "Russian threat".