Blog
The Center for Analysis of Strategies and Technologies reports that 30 July at the headquarters enterprise of the Zvezdochka Ship Repair Center located in Severodvinsk launched the Akademik Kovalyov sea transport weapons project of 20180TV being built for the Russian Navy.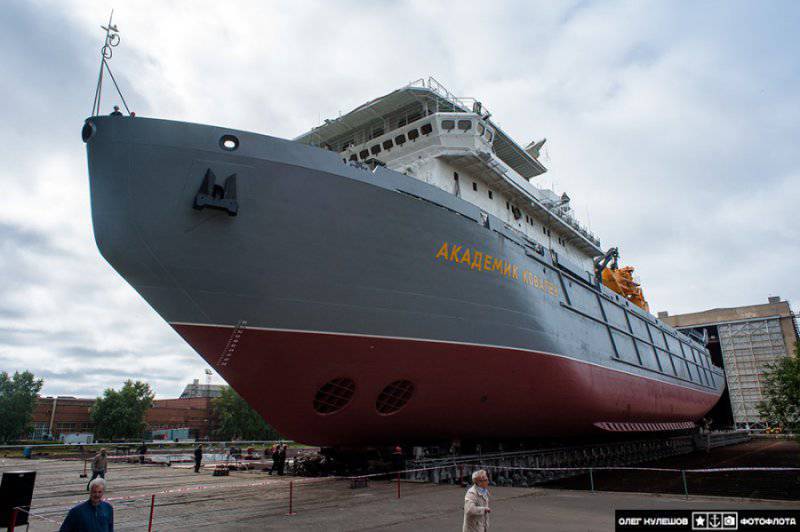 The laying of the sea transport of weapons "Akademik Kovalev" in the boathouse of the slipway workshop "Zvezdochki" took place on December 20, 2011. The design of the vessel was developed by the Central Marine Design Bureau Almaz in St. Petersburg. This transport is a modification of the rescue and towing ship Zvyozdochka, project 20180, which the Russian Navy received in July 2010. "Academician Kovalev" will be part of the Pacific
fleet
at the end of 2014 year.
It is worth recalling that 20 December 2012, the company began work on the construction of a marine support vessel - the rescue tugboat Akademik Aleksandrov of the 20183 project, which became the third unit of the 20180 project series.