A. Klyosov: "Southern Siberia is the birthplace of future Slavs and Western Europeans"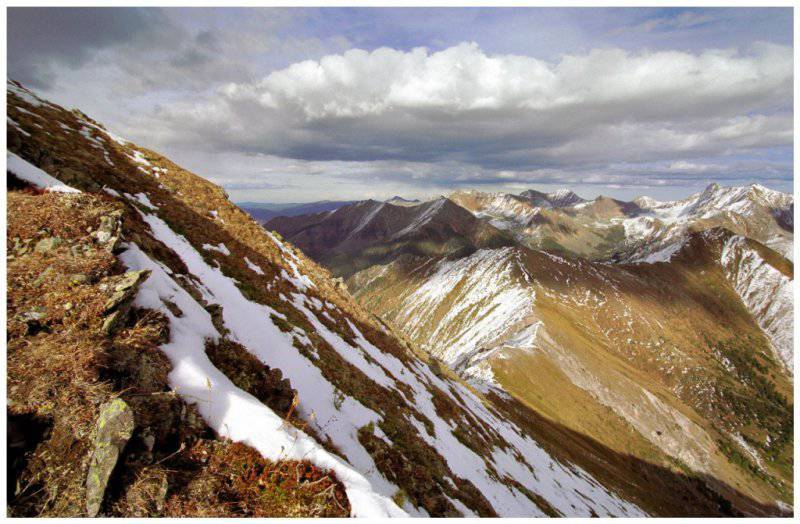 The hypothesis about the appearance of a man in Africa is wrong, the scientist believes
The leading representative of the research area "DNA Genealogy", Doctor of Chemistry, Professor of Moscow State University and Harvard University Anatoly Klyosov, in an exclusive interview with KM.RU, refuted the hypothesis of the appearance of man in Africa.
The eminent scientist is convinced that Southern Siberia was the cradle of the Slavs and Western Europeans.
The hypothesis of the "African man" was a mistake, which soon turned into a dogma
- The question of where the first person appeared was the most controversial and debatable. More than 20 years, we will not be afraid to say this, brainwashed that humanity originated in Africa. Of course, this hypothesis did not arise out of nowhere and was not quackery. In my opinion, this approach was an "internal political order" or an unconscious mistake that began to deepen and then turned into a dogma.
The concept of the origin of a person from Africa appeared at the end of the 1980s. If you open an article where the authors have set it up, it will be said that, "presumably", the person came out of Africa, "presumably" 200 000 years ago. The words "presumably" are instantly out of circulation, although they are of key importance.
When you begin to understand this hypothesis, you understand how much there are ambiguities. At one time I believed in this concept myself, because in articles and books on the origin of man, it was presented as completely proven. Well, at first I believed, until I understood it myself in a few years.
Caucasian race is not derived from the Negroid
However, in us, the peoples of Eurasia, there are no African mutations. If humanity is represented as a tree, then the branches will be haplogroups (of the genus). Total of these basic branches 20, which are called in the order of the letters of the Latin alphabet. True, scientists recently revealed two more haplogroups, whose representatives live in South Africa, and they were also called the letter A, with additional indices. How else? After all, this is Africa: it means that the first means the letter A ... The dogma continues to live.
For Eastern Europe, the main group is R1a, for Western Europe - R1b. Haplogroup R was formed in Siberia, and it was 35-40 thousands of years ago. This is a Caucasoid race whose parent was the haplogroup P. As a result of mutations, two haplogroups were formed: R and Q. Now the direct descendants of the haplogroup P are scattered in different regions. In particular, they are found in Siberia and the Caucasus.
There is a common approach, according to which there was originally a Negroid race, and then Caucasians appeared from it. I can definitely say that Caucasians did not originate from Africans.
To prove this, let me begin by saying that the human branch appeared about 5 a million years ago and was based on the common ancestor of man and chimpanzee. And now, every person and every chimpanzee has thousands, tens and hundreds of thousands of identical irreversible mutations inherited from that common ancestor. With each new generation, they are exactly copied into our DNA.
Approximately 400 000 years ago, Neanderthals appeared. It is important to know who they were. It is known that the Neanderthal man was red and blond: this is again confirmed by mutations in the DNA responsible for the color of the skin and hair.
Neanderthal was definitely not a Negroid and a Mongoloid. He was closer to the Caucasoid race, but to say that he was a 100% Caucasian, still it is impossible: there are clear differences in anthropology, in the structure of the skull and body, in basic foodstuffs.
The place of appearance of the Neanderthal is not known for certain. In Africa, his remains were not found, which means that it can be argued that our common ancestor did not live there.
This is a very serious argument, which supporters of the above hypothesis of "the exit of mankind from Africa" never mention. He is immediately "swept under the carpet," because he puts them in almost a stalemate.
The migration of the ancestors of modern Slavs and Europeans from Southern Siberia began 20 000 years ago
Roughly 160 000 years ago formed a "fork" when the Africans and the rest of the race diverged. Where it happened, we also do not know. One group of people began to settle in Africa, while the other remained or left for Eurasia. I am often asked: where was this "fork"? I can't say exactly, but considering the totality of the existing factors, I assume that this happened in the Europe-Urals-Middle East triangle. More precisely, there is no data. If someone declares that he knows and names places (including Africa), this is absolutely wrong. Bluffing.
As I said before, Caucasians have no common mutations with Africans, besides those that were inherited earlier by 160 000 years ago, from the same common ancestor with chimpanzees. Therefore, genetics "filter out" these common mutations, otherwise they clog subsequent mutations that formed later, up to our time.
This filtering is done using complex computer programs and leads to multiple errors. Filter only those mutations that are found in the only modern chimpanzee, for which a genomic analysis was performed, and there were many of them, "good and different", moreover millions of years ago.
Therefore, an excess or shortage of mutations is always formed in the balance of a modern person. The excess is attributed to a Neanderthal or a Denis man, hence the "percentage of Neanderthals" or "percentage of Denis's people" in modern humans ... In general, there is still that nightmare. People pay money for it, and get, in fact, fake. Ignore the shortage or appropriate mutations are withdrawn. They also "prove" and "the exit of people from Africa."
In short, along the chain of migrants from the above-mentioned triangle, which were accompanied by the emergence of new mutations in their DNA, a series of haplogroups was formed, that is, genera, which led to haplogroup P, whose carriers (or their ancestors) went to Siberia. A haplogroup Q appeared from it, whose representatives left for America (and continue to live there now, both in North and South America; in the latter, among the Aborigines, about 90% are carriers of the Q haplogroup), and R carriers settled in Eurasia. Our direct ancestor from the haplogroup R1a lived in Southern Siberia about 20 000 years ago.
Until very recently, many scientists were convinced that the carriers of the R group lived in Europe even 30 000 years ago. This statement still exists today, despite the fact that last fall, Danish experts made a DNA analysis of the bones of a boy who lived 24 000 years ago. They were found in the village of Malta, Irkutsk Region, near Baikal.
The results showed that he has a haplogroup R. This means that in those days, the ancestors of today's Europeans lived in southern Siberia. This was also shown by the DNA genealogy data that I published many times in the last five years, including in the English-language scientific press. But then it was so unexpected for science, and not everyone believed in the calculations, perceived them with skepticism; nevertheless, articles on this topic have been downloaded thousands of times. Now it is confirmed by direct data analysis of ancient DNA. Now it's ridiculous to read the statements of specialists like "who would have thought that this is Siberia?" And "we are in shock."
The migration of haplogroups R1a and R1b to Europe began about 20 000 years ago. She walked in different ways. The route R1a lay south - through Hindustan, the Iranian plateau, Anatolia and the Balkans. Then they settled in Europe and became known as arias. But 5000 years ago under the pressure of some factors, they went to the Russian Plain and eventually became Scythians and Slavs. And the ancient Aryans, and Scythians, and up to two thirds of the Slavs belong to the same genus - R1a.
South Siberia can be called a kind of cradle of humanity
Currently, the share of R1a carriers in the Belgorod, Kursk and Oryol regions reaches 67%. But on average in Russia, their 48%, because in the north of our country dominate haplogroup I (22% of the total number of ethnic Russians) and N (14%).
In my opinion, South Siberia can be called a kind of cradle of humanity. After all, it was there that our common ancestor with Europeans appeared, although R1a and R1b did not overlap for thousands of years.
R1b followed the "northern arc" through the Kazakh steppes, Bashkiria and the Middle Volga. Also from Southern Siberia to Europe arrived carriers of the haplogroup N - Balts and Finno-Ugrians, who went north from the Altai region counter-clockwise, then across the Northern Urals and diverged from the middle Urals to the Baltic states. Reaching the Baltic states, they split up: one part became Finns, and the other - Lithuanians, Latvians, Estonians, and residents of the north-east of the European part of Russia.
For details of the research of Anatoly Klyosov, see the KM.RU material "Scrape Russian, You Will Get Aria":