Bolivian President Evo Morales has decided to "change the 1972 agreement on abolishing visas for Israeli citizens to enter Bolivia, signed during the military dictatorship," reports
newsru.com
. According to him, Israel is a "terrorist state", which "violates international humanitarian law" by destroying civilians.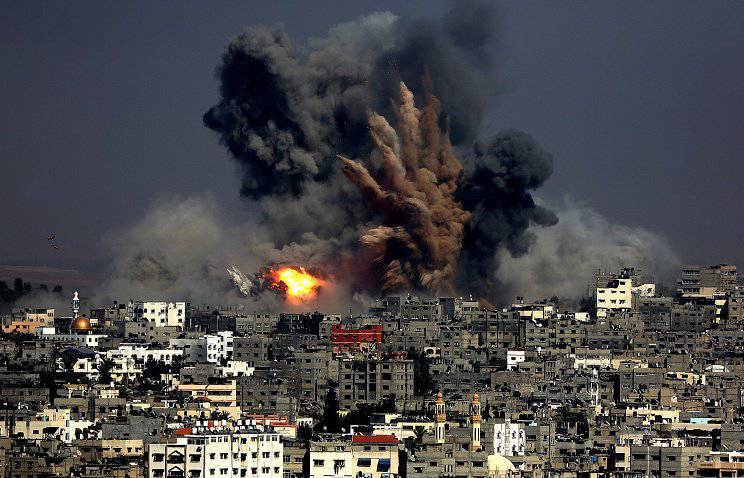 The Israeli military operation in the Gaza Strip has been held since July 8. Since its inception, about 10,000 Palestinians have already been killed by 1.3, more than 70% of which, according to the UN, are civilians.
RIA
"News"
reports that recently the Israeli army announced another unilateral "humanitarian" cessation of hostilities. However, according to the representative of the Ministry of Health Ashraf al-Kidr, despite the statements by Israel, the market was fired on the eastern outskirts of the capital of the Gaza Strip. About 15 Palestinians died, another 150 injured.
ITAR-TASS
reports that on Wednesday, UN Deputy Assistant Secretary General Jan Eliasson said that 16 people died as a result of an artillery strike on a school for girls in the Gaza Strip.
"We are shocked and alarmed
news
about bombing a UN school shelter that killed at least 16 civilians, including several children, and more than 100 were injured, "he said.
It also became known that in the fighting in the Gaza Strip three Israeli soldiers were killed.
"Three Israeli soldiers died in the second half of the day (30 July) in the battles in the south of the Gaza Strip," said the press service of the Israel Defense Forces. To date, Israel has lost 56 soldiers and officers, and about 700 have been injured.