Khodorkovsky is not a bastard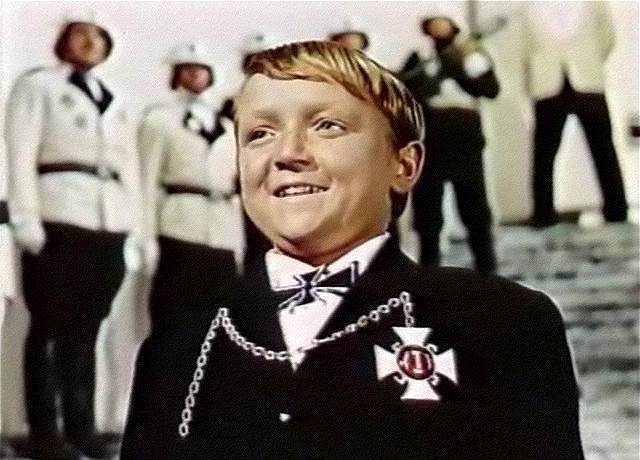 "Khodorkovsky is not a bastard," says the famous satirist Mikhail Zadornov. We offer the readers of the IA "Amitel" to get acquainted with his opinion on the current topic.
Now, many are insulting Khodorkovsky on the net. Understandably, the Hague court ordered Russia to pay 50 billion dollars to Yukos shareholders. They write, they say, it was not necessary to release him at all from prison, traitor, etc.
My friends, do you really not understand that this is all a spectacle? In fact, Khodorkovsky is an FSB agent. He was released so that he, building from himself an anti-Russian liberal, collected the necessary information for the Kremlin. Everybody fell for it today. At first they wanted to make scouts "Pussy Rayot" and fabricated this whole scandal. But those FSBs who invented this, apparently, studied in their academy for triples, because, well, which of the trials can be agents if they have brains like chickens?
And Khodorkovsky is a smart man. And now he is his in the West, can get any information. Moreover, Jews in general abroad are very trusted when they say something against Russia. He gives so much necessary information to the FSB that, as a result, Russia is today ahead of America for the first time in many cases. And the Hague court - well, he awarded ... Does anyone pay? What is the Hague court at all and why should Russia obey it? A small piece of land, the refuge of the Euroheans, will tell Russia what to do! This is the second team of Euroheans of the West after Eurovision. Why do these evrokonchity give us instructions? Theater of the absurd, as, in fact, everything that is done in Europe. By the way, European officials decided that EU farmers should only allow pigs to play with licensed European toys. A pig must play, otherwise it will be rejected (no joke).
And Khodorkovsky is a good man, he is doing everything right, our man!
Ukraine finally realized that it threatens. Poroshenko is a business man. He sees that this war brings no profit, only one loss. Young people do not want to serve, in every way dodge the army. Putin is being branded, and they are trying to get rid of the army. Many flee to Russia, go to the militia. The attacks began. All this, of course, terrible. I absolutely do not protect those who do this. But, in my opinion, Secretary of State Kerry made a very important statement that Ukraine is ready for a truce. I think we should take advantage of this immediately. Otherwise, in a few years there will be a war with the United States. We must sacrifice their interests. No concept can justify what leads to war. You can not continue to rest.
In general, I like the fact that at the top they listen to my advice. He suggested that McDonalds be banned - the lawsuit had already been filed. He offered to prohibit Western products - they have already begun to consider this opportunity.
And about the sanctions ... It was high time it was time to stop selling oil abroad. For the price of our products to fall, for the land to yield crops ... It is more important to distribute land to people who want to work on it, rather than holding onto selling oil abroad. We ourselves could not do this, we were helped by traps, not realizing that they are now working on the cause of the revival of Russia. Yes, the belt will have to tighten. Sneakers and hamburgers will be less. Less will be beauty salons and spa. And thank God! Many will leave Russia. And this is good! Get out! And the fact that you are here to shit, and not leaving? So you feel good here? And if it is good, why shit?
I feel very rotten when I think about how our rulers are building life inside the country. Is there really no such person as in the Soviet time, Kosygin, who would calculate the economy inside the country? We have everything in our country not to depend on the West! Of course, I am against introducing an iron curtain. We must be able to take from them only what we ourselves do not know how to do.
Give people the land, make the laws so that it was profitable for them to develop agriculture. And Russia will rise from a dream, from nonsense and get rid of the dream of a jeweler, which symbolizes the world of consumption.