Israeli army continues shelling Gaza
According to the
ITAR-TASS
With reference to the Reuters news agency, the Palestinian Enclave's health ministry said that on Wednesday, during the Israeli military погиб Frontier of Defense 'military operation in the Gaza Strip, 21 was killed by a Palestinian.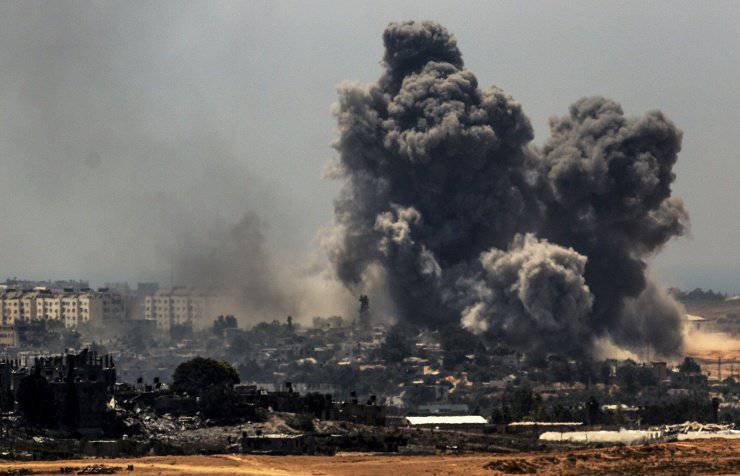 It is noted that 13 people died as a result of a tank attack on a refugee camp in the northern part of Gaza. Another 8 people died in other areas.
Earlier it was reported about the ignition of a large fuel tank, which supplied the only power plant in the city of Gaza. As a result, most of the sector lost electricity.
Since the start of Operation Frontier Defense, Palestinian 1224 has been killed, more than 7 thousands have been injured. The Israeli side killed 53 military and 3 civilians.