Russian Foreign Ministry: The UN report actually justifies the operation being carried out by Ukrainian punishers
Russian Foreign Ministry spokesman Alexander Lukashevich criticized the fourth UN report on the observance of human rights in Ukraine, stating that he is hypocritical and biased, reports
Lifenews
. In particular, the document claims that the Kiev authorities began to conduct a military operation in response to the aggression by the militia.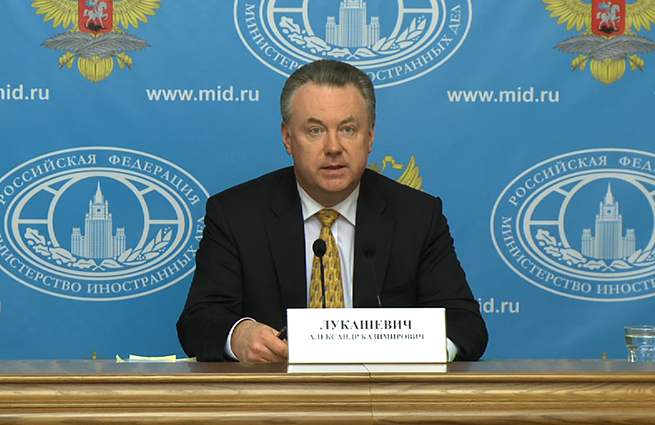 "Thus, the operation carried out by Ukrainian punishers is actually being justified ... I would like to remind in this connection that the local population took
weapon
in order to protect themselves and their families from ultranationalists and neo-Nazis, "Lukashevich said.
He also recalled that representatives of the human rights organization Human Rights Watch witnessed the shelling of cities from "Grad" installations, as a result of which at least 16 civilians were killed. However, the report does not mention this, but observers could not hide all the facts of cruel violence by the Ukrainian security forces, otherwise it could completely discredit the UN mission.
According to Lukashevich, in the next report of the UN Human Rights Committee there is no main demand that Moscow is talking about - to immediately stop the punitive operation that Kiev is conducting against its own people.
"Without this, talking about human rights in Ukraine loses all meaning," he stressed.