One of the versions of the explosions in Turkmenistan: the military arsenal detonated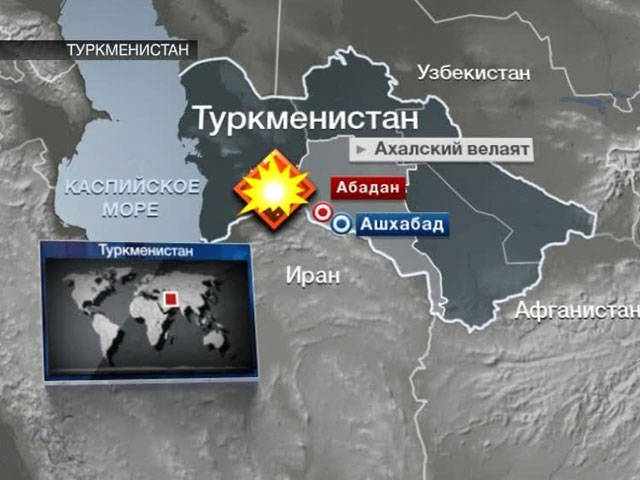 In Turkmenistan, 20 kilometers from the capital, Ashgabat, explosions occurred. As reported by the Ministry of Foreign Affairs of the Republic on the eve of the evening, because of the heat in the vicinity of the city of Abadan, warehouses with pyrotechnics exploded. According to the local authorities, there are no victims. The population living in the vicinity of the warehouses, evacuated.
Meanwhile, according to human rights activists in Abadan, the military arsenal was detonated. And eyewitnesses say that in the city of severe destruction, many dead and wounded, panic arose among the population. "A evacuation point has been created at the central stadium of the city of Abadan - probably, this fact itself indicates that a sufficiently large number of victims. And our sources in Ashgabat report that a sufficiently large number of ambulance vehicles are moving around the city - as in the direction of Abadan, and from it to various medical institutions in the capital of Turkmenistan, "Farid Tukhbatullin, editor of the Chronicle of Turkmenistan website, told Russia-24 on the telephone from Austria.
Ctrl Enter
Noticed a mistake Highlight text and press. Ctrl + Enter